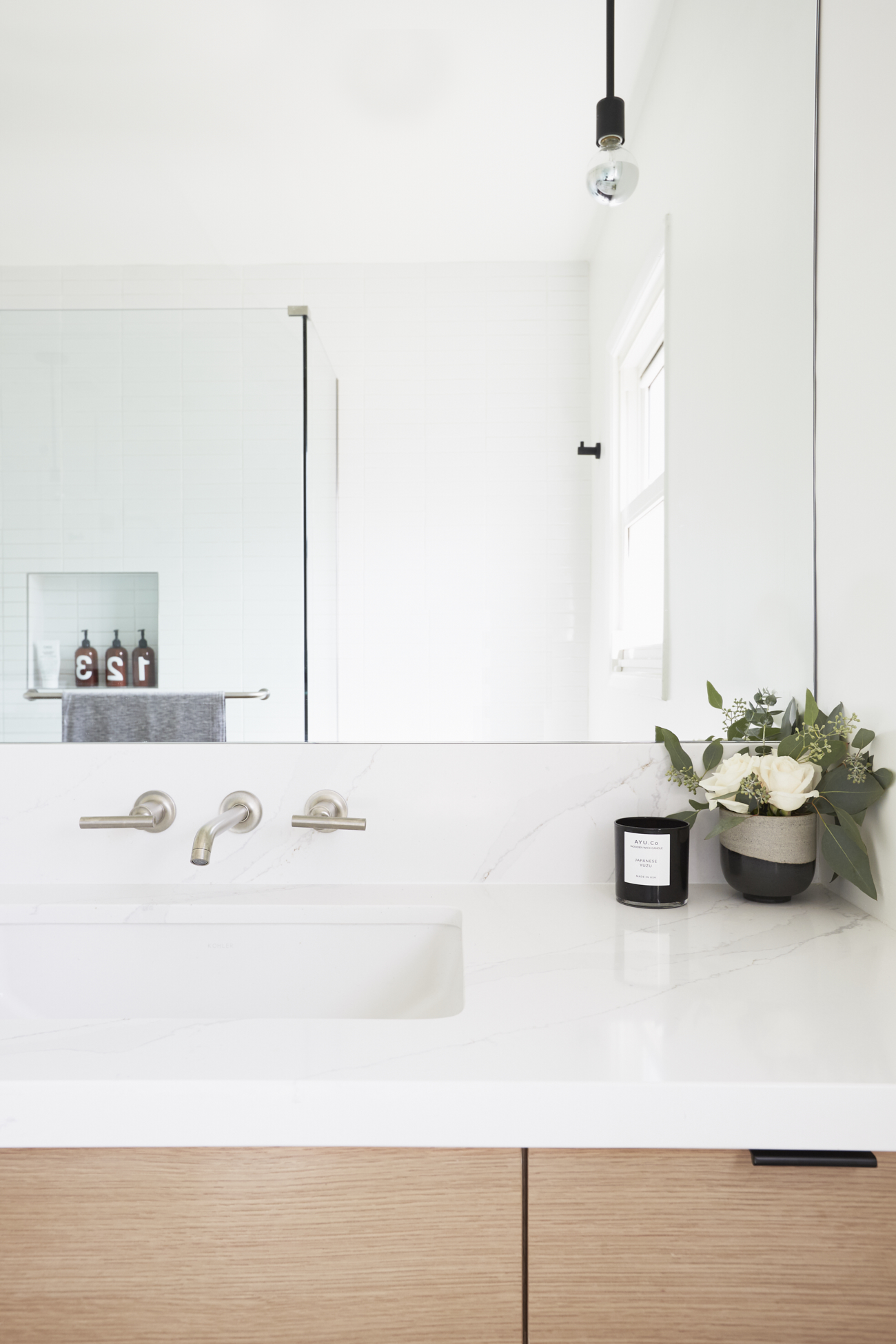 It feels like forever but our bathroom is finally done, of course only after a few snafus. I know from the outside everyone said our renovations happened so quickly but as someone who was living through the renovations, having to deal with contractors, and all the mishaps — the process felt long and painful. Now that it is finally done, it is one of my favorite rooms in house.
I loved sharing the process on Instagram Stories and it seemed like a lot of people enjoyed watching the madness. Originally I had planned on sharing more through progress photos here but that just didn't really happen, so here is a recap! If you just want to see the final / resources – scroll to the bottom! 😉
Here is what our bathroom looked like before we moved in. Our bathroom is about 7.5 x 7ft – there was a hallway closet that ate into the bathroom that took up a lot of room. I really wanted a double vanity with storage underneath.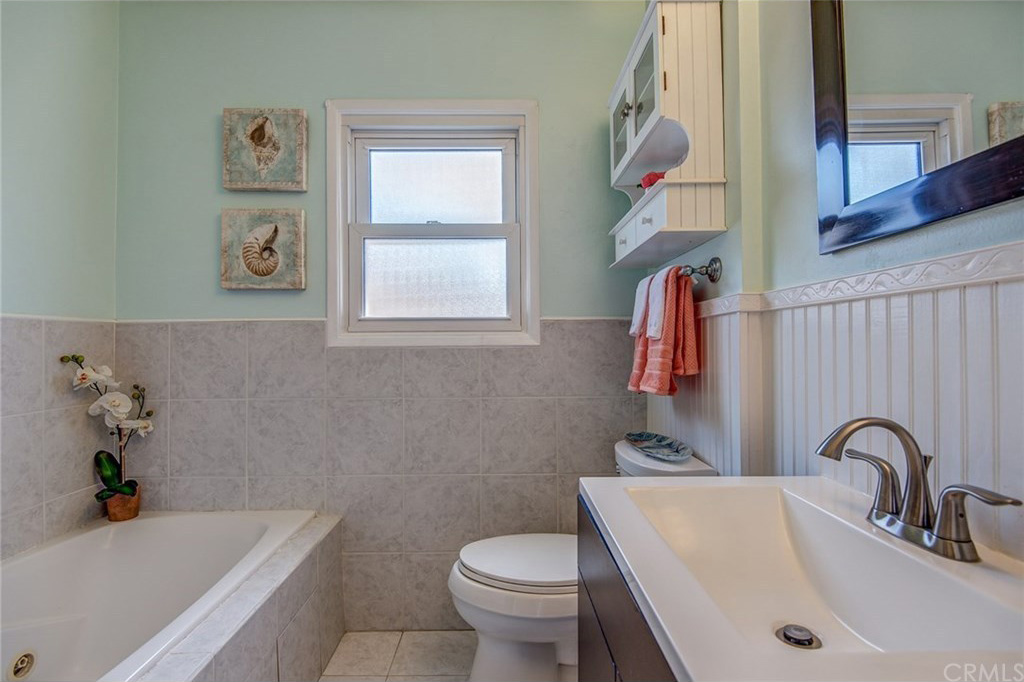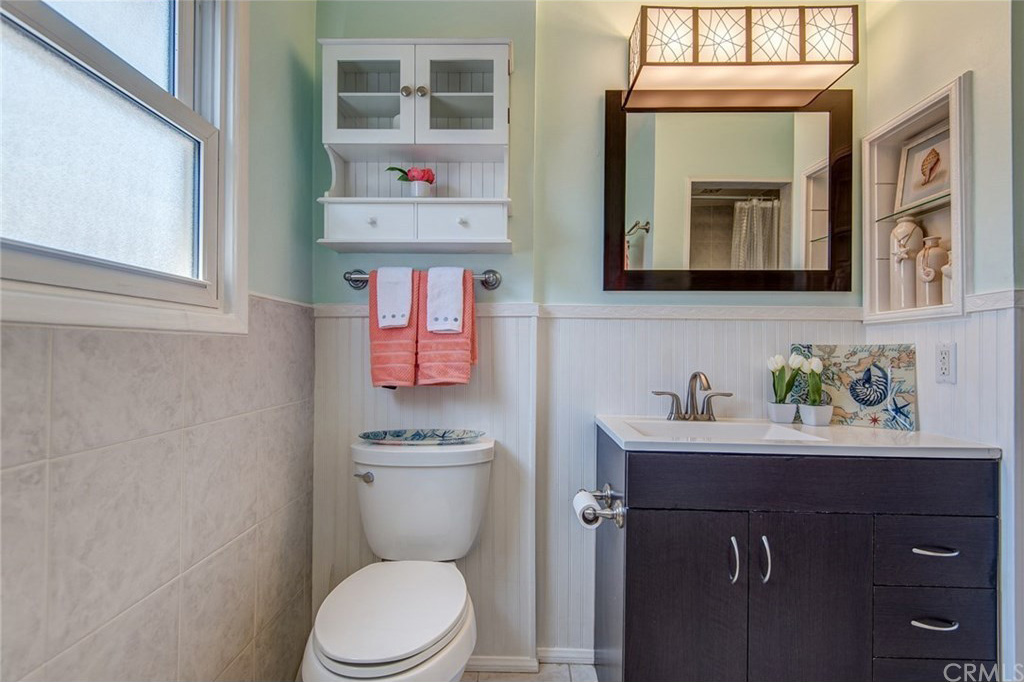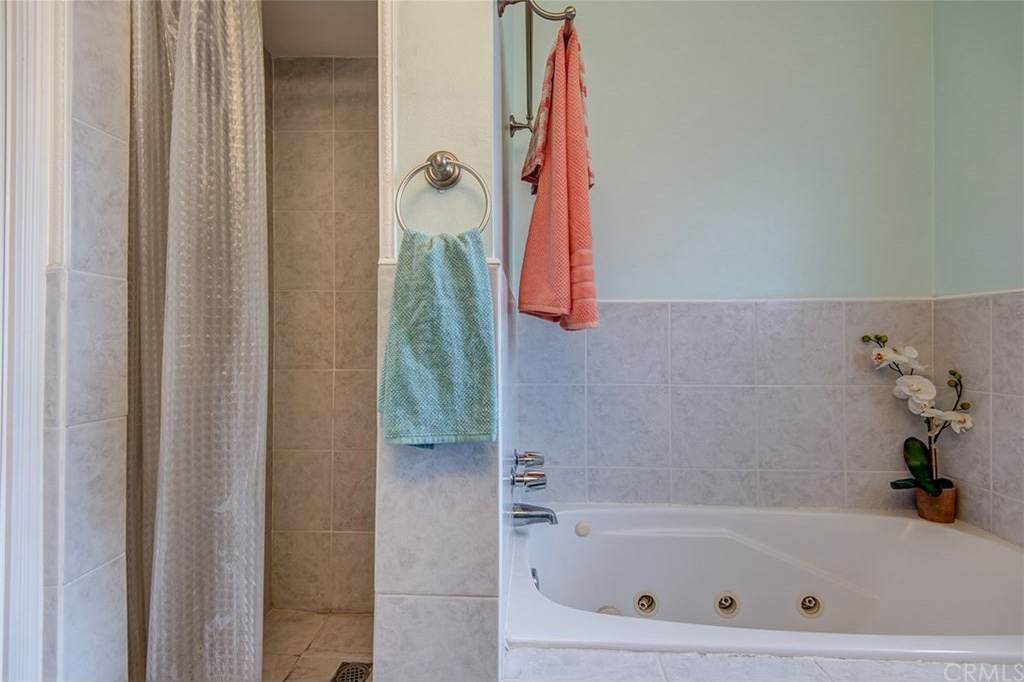 Here are some in progress photos from my stories. There were a lot of days I wanted to pull my hair out with the progress. They had to redo the floor tile twice, the wall tile isn't to my liking, and we had a few other snafus but I'll spare you the details – maybe I'll put together a check list for things to look out for if you're renovation if that is something that interest you?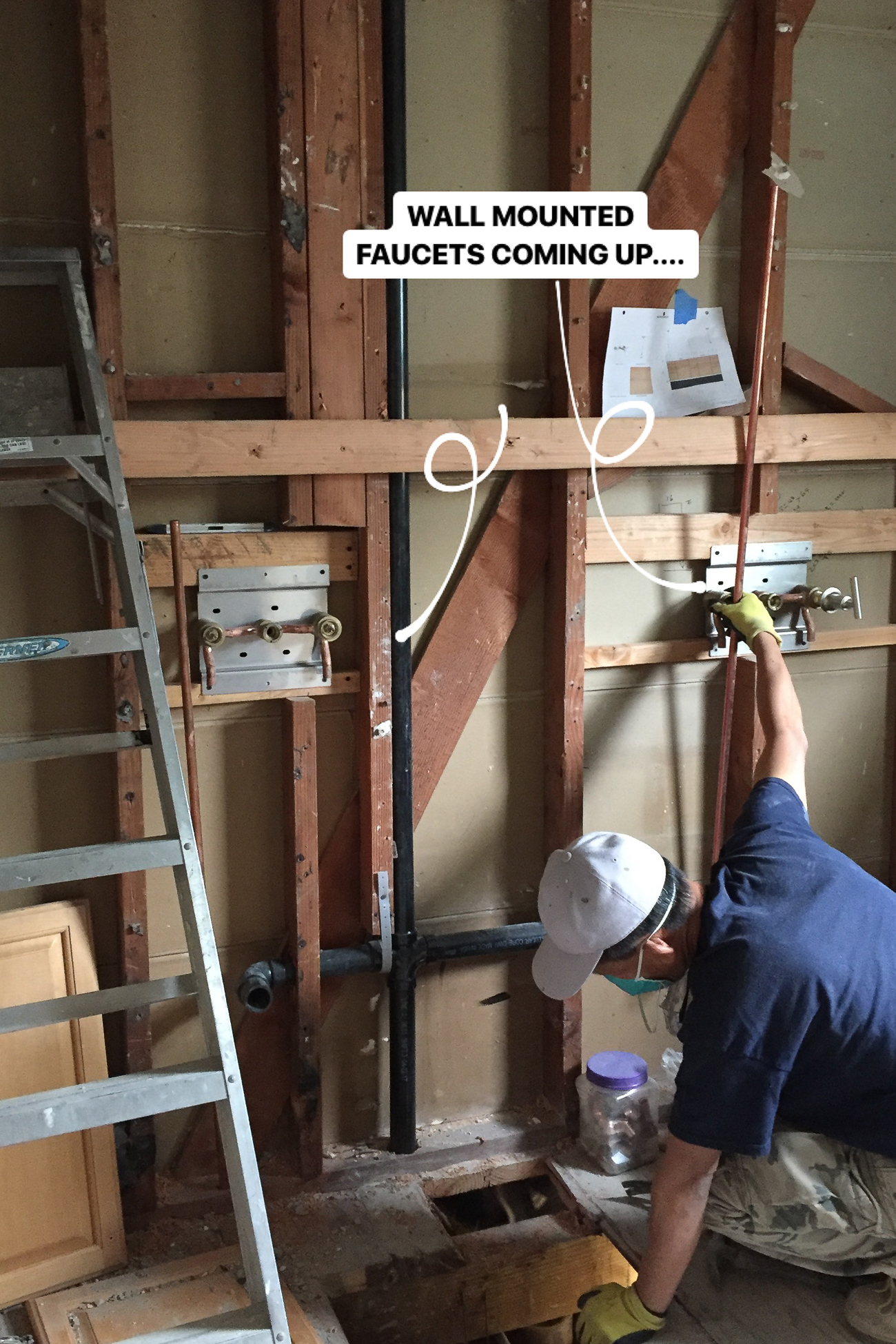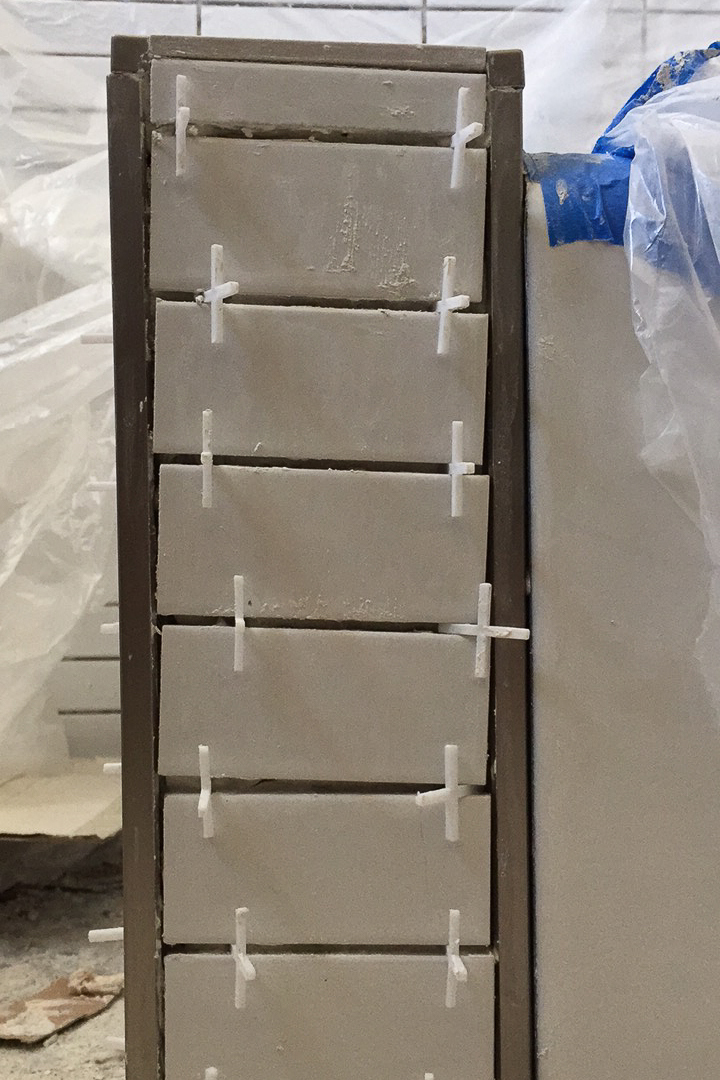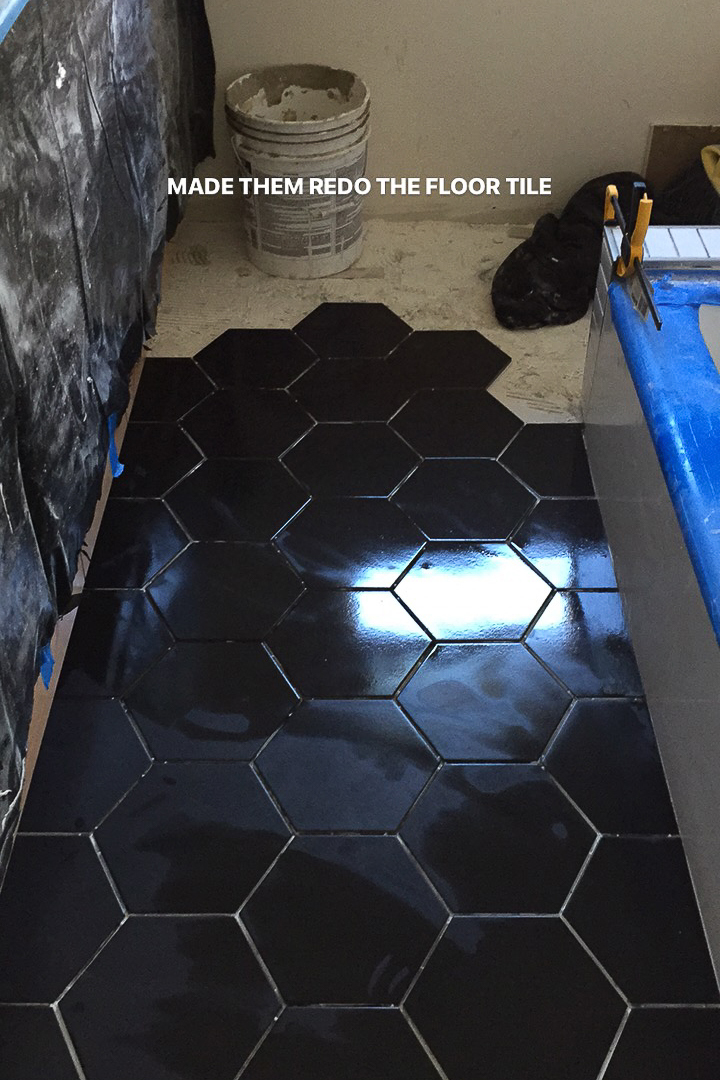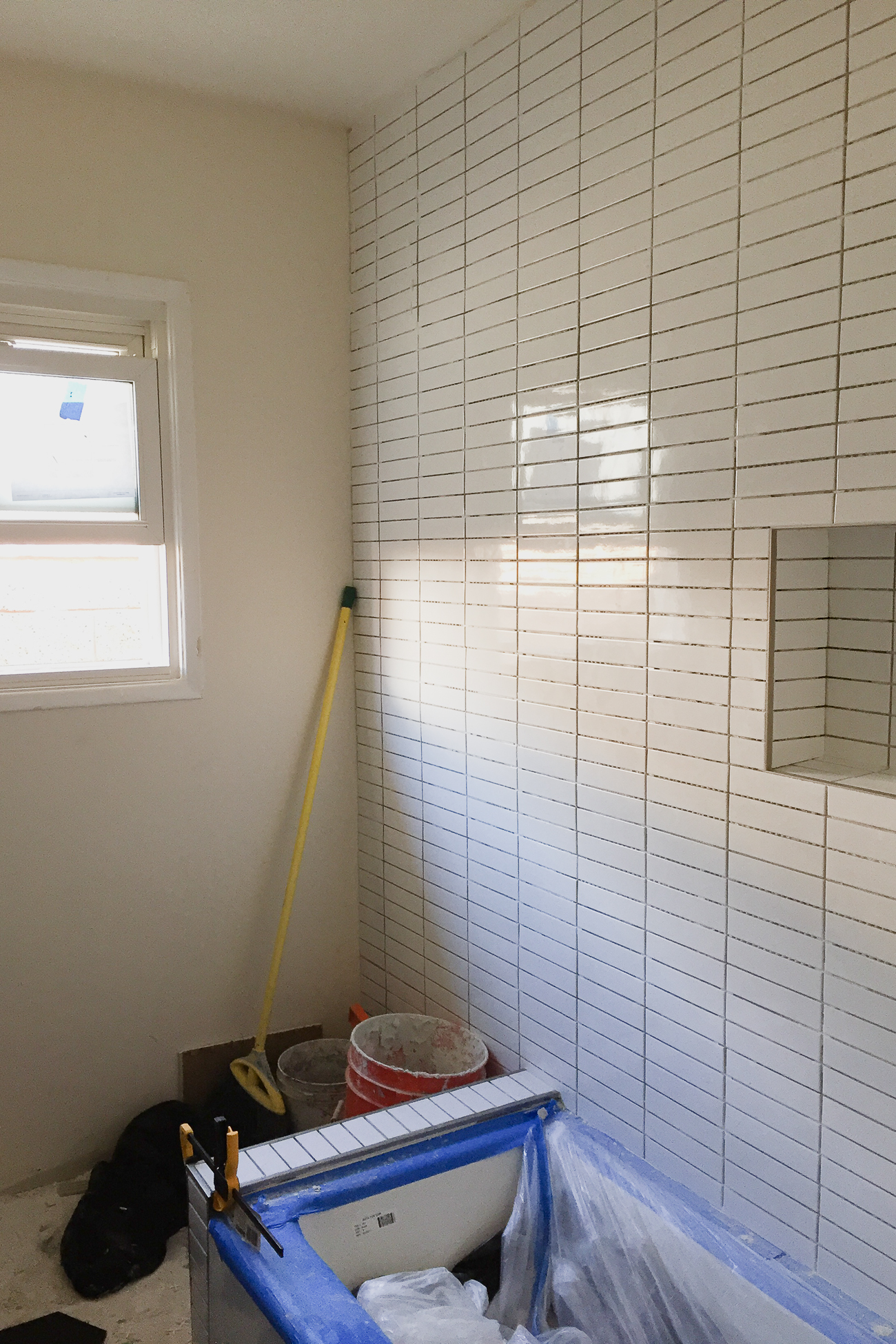 Here are the final photos of the bathroom! I'm pretty darn happy with how it turned out. In all it took about 4 weeks for the bathroom demo and renovation. After the bathroom was mostly complete we had to wait another two weeks to get our bathroom mirror and shower door. As a reminder this was my inspiration!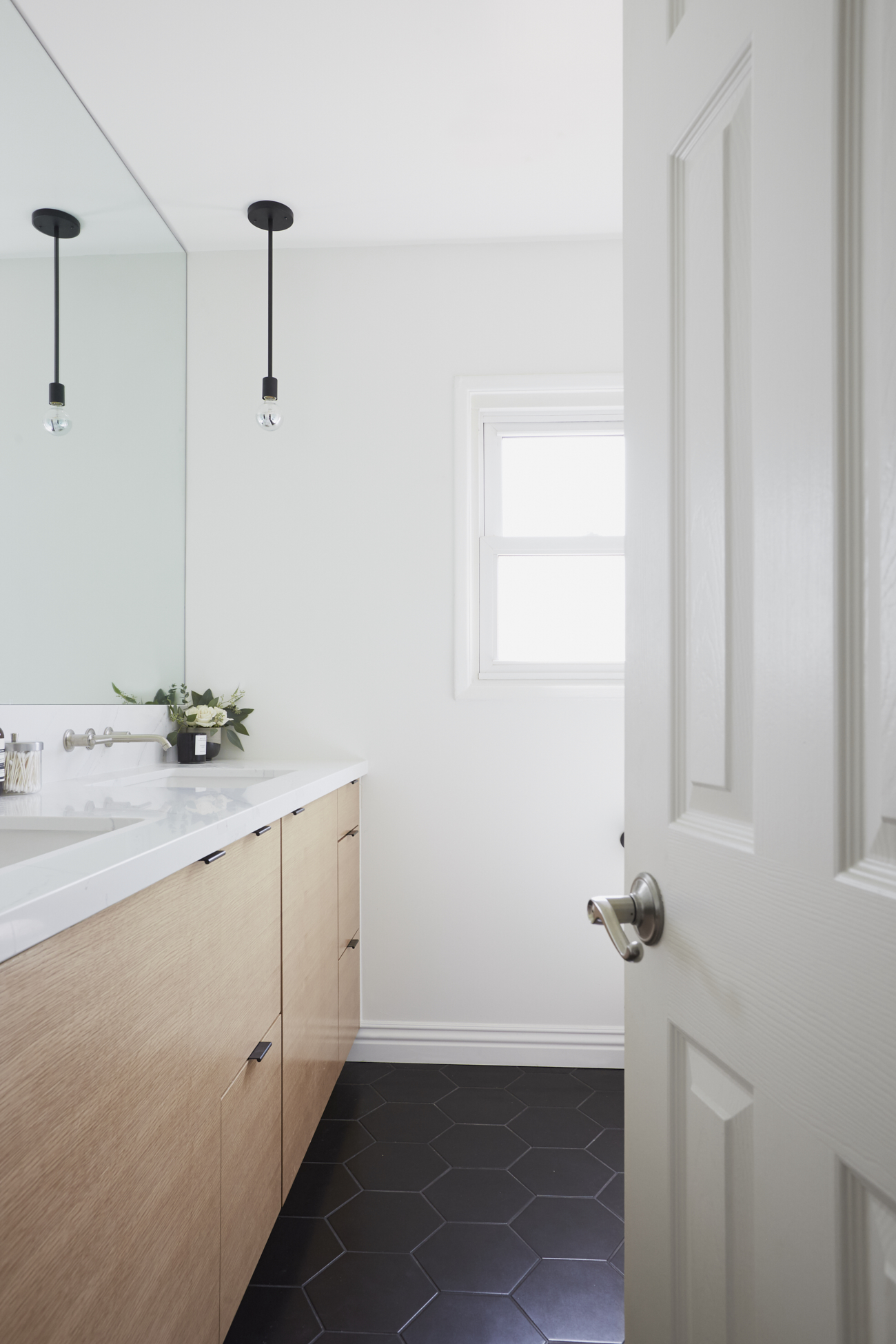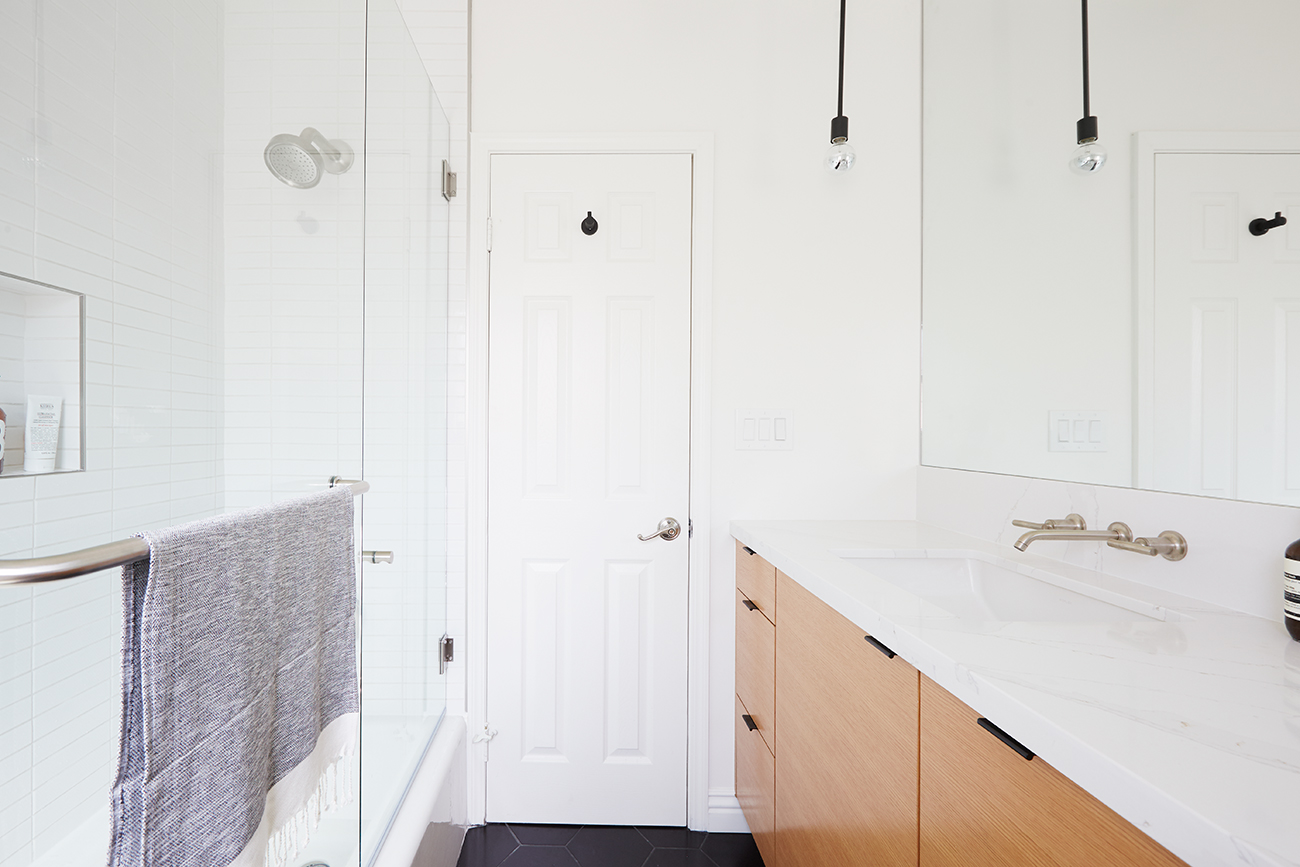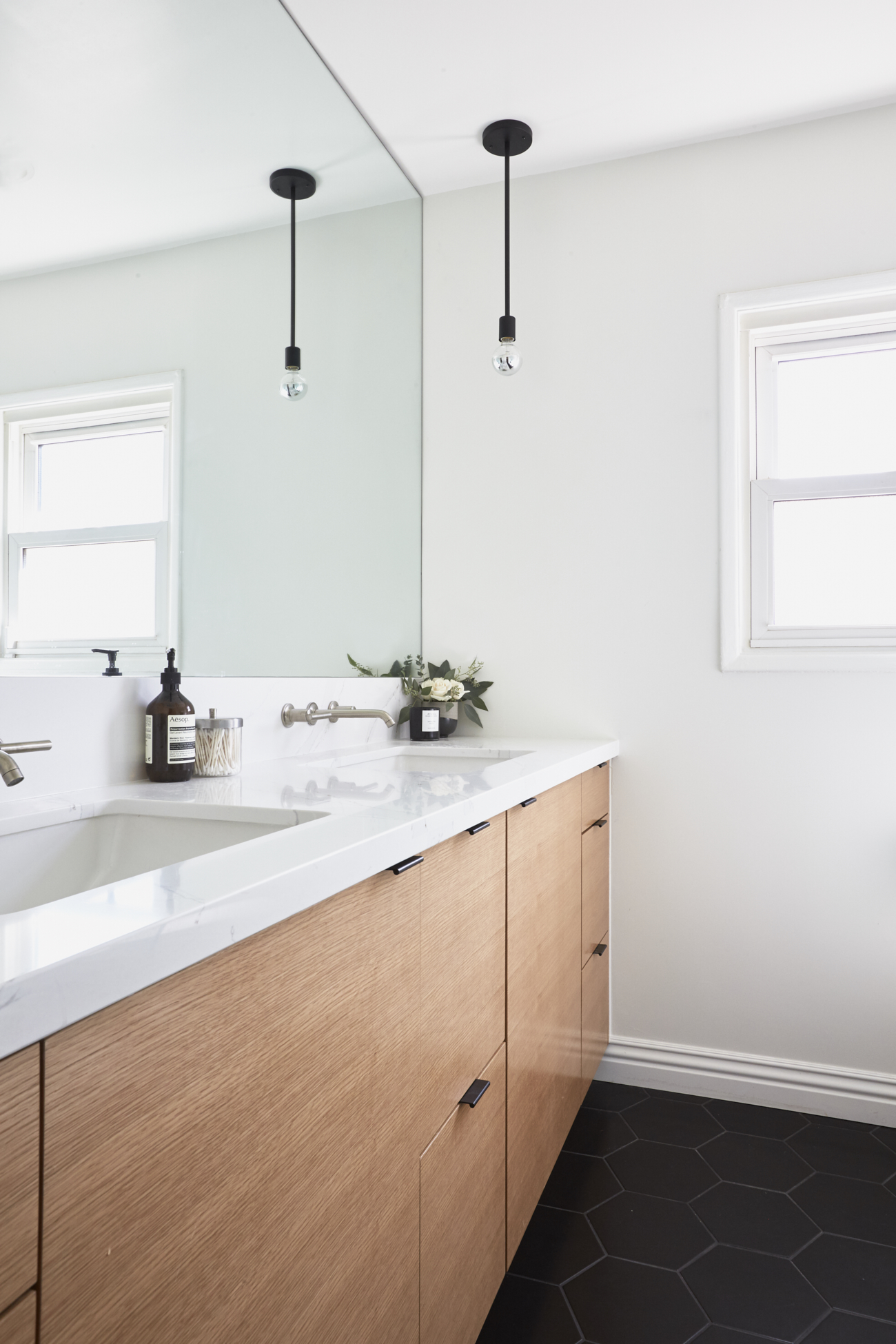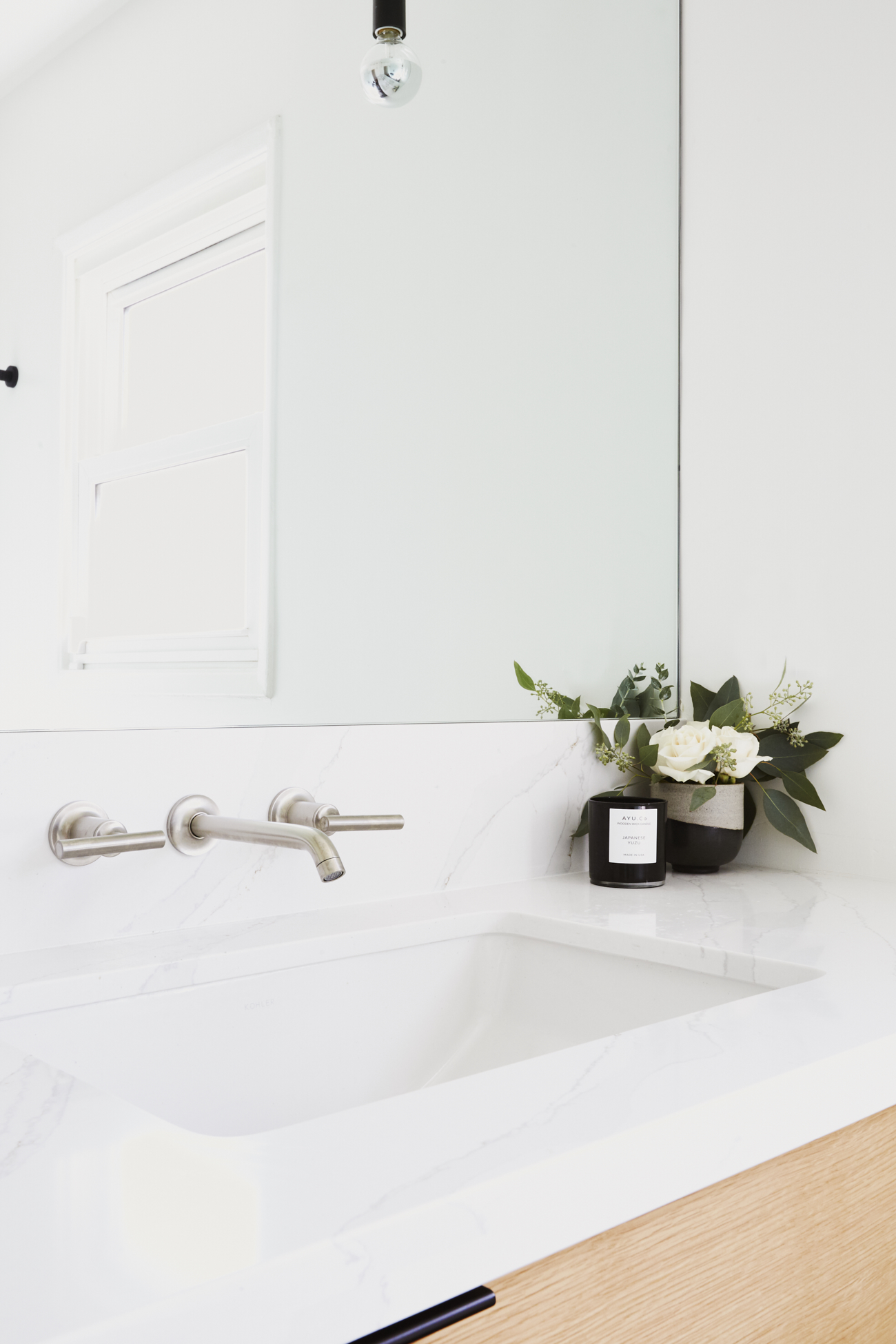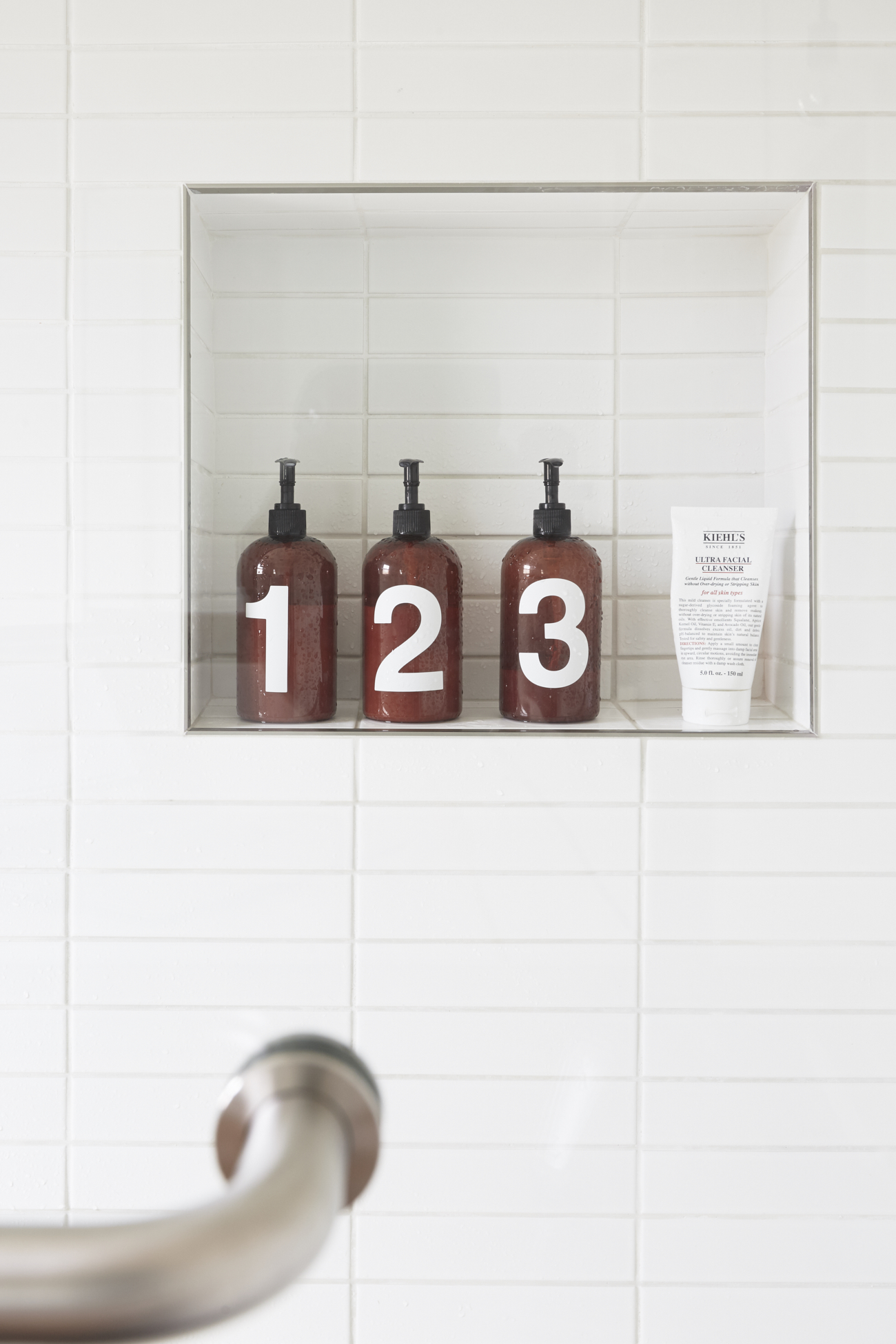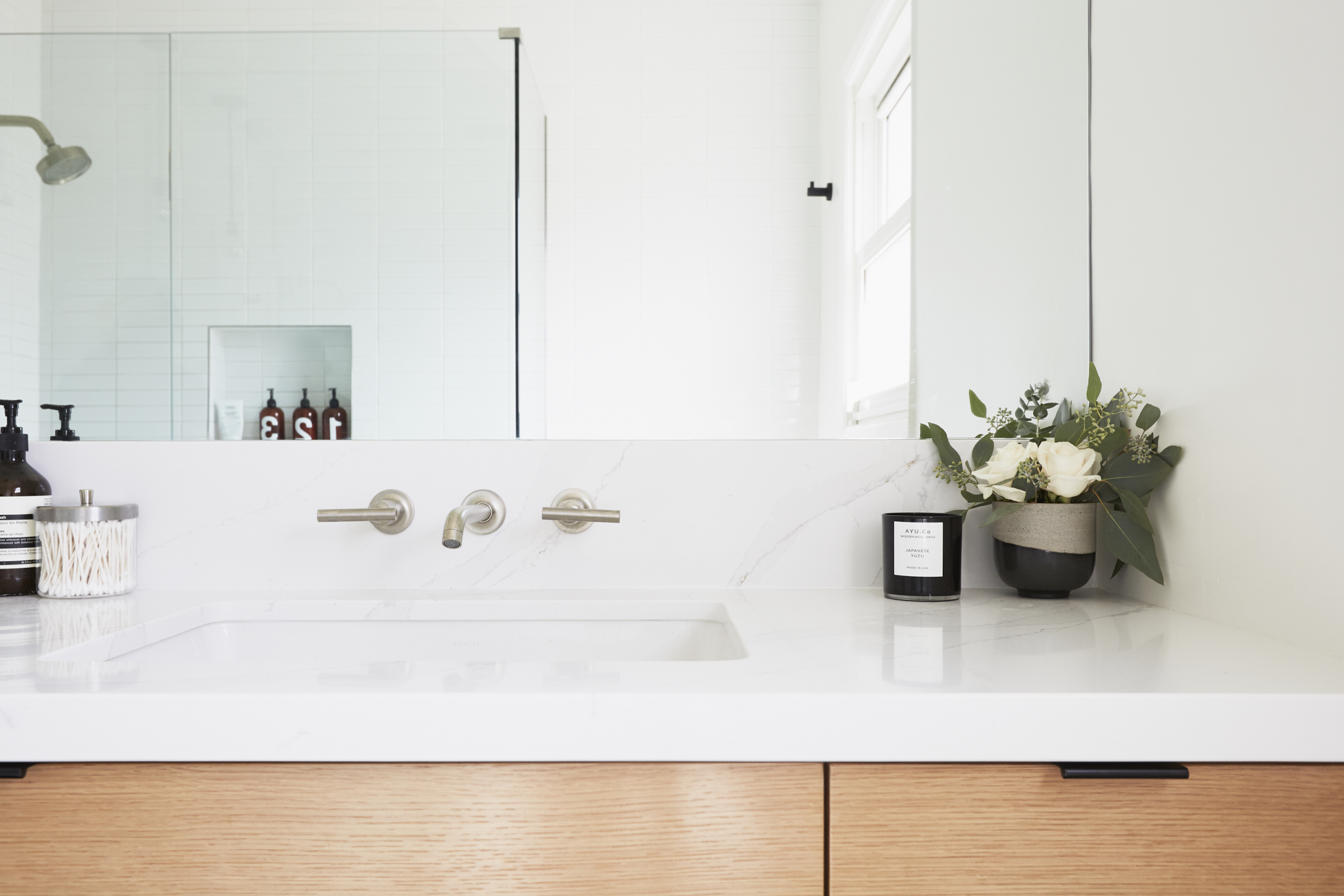 Resources
Pendant Lights – Cedar and Moss Timber Line Rod / Calcutta Gold Quartz Counter Top / Kohler Ladena White Undermount Rectangular Bathroom Sink / Kohler Purist Wall-Mount 2-Handle Bathroom Faucet / AYDRY and Co Candle / Humble Ceramics Vase / Merola Tile Textile Hex Black Floor Tile / Merola Tile Metro Soho Subway Glossy White / Purist Vibrant Brushed Nickel Bath/Shower Head / 100% Turkish Cotton
If you have any other questions, let me know in the comments!