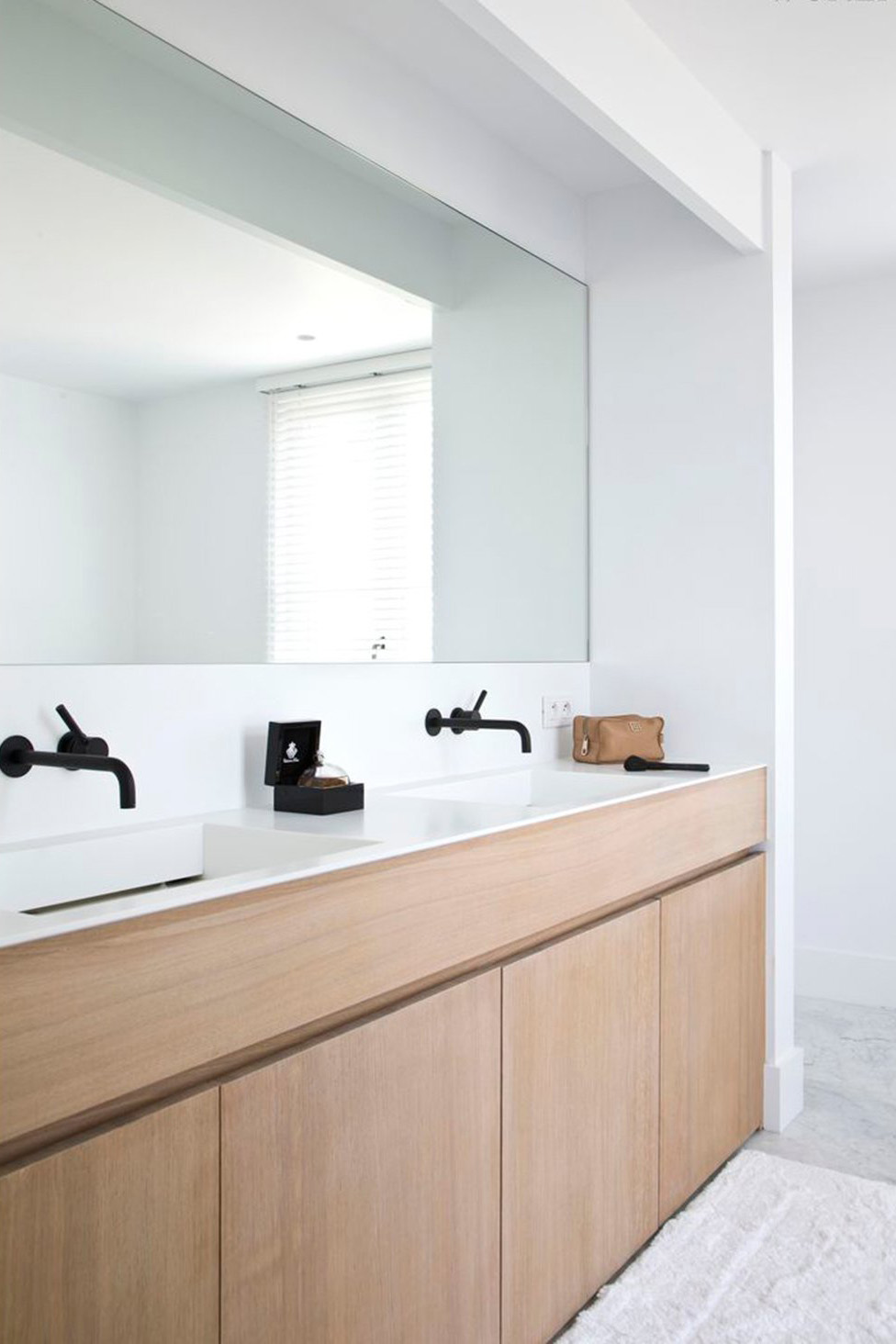 Our house is a 2 bedroom/ 1 bath and the bathroom definitely needed to be updated. It originally had an old school built in shower and separate bathtub with a tiny vanity. Since we only have one bathroom I wanted to maximize the space as much as we could. We plan on combining the bathtub and shower into one unit and then increasing the footprint of the vanity to include a double sink with lots of storage underneath.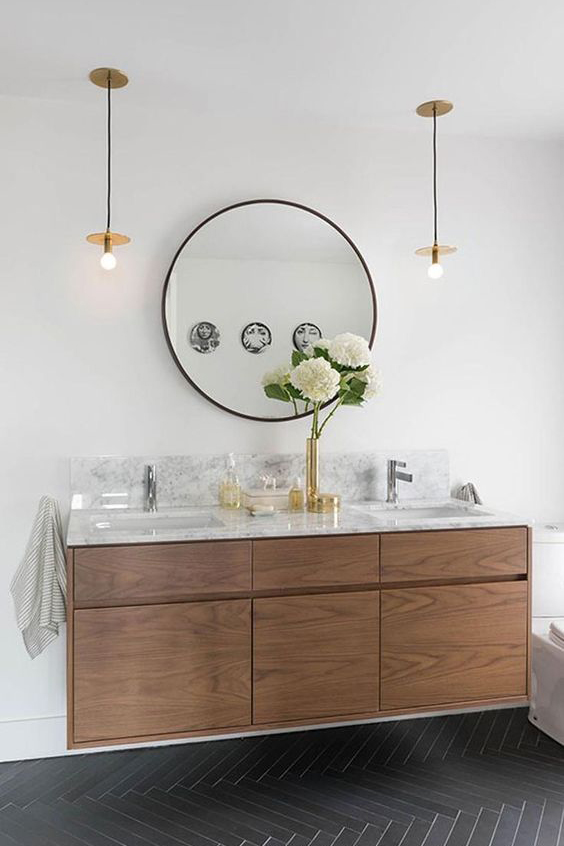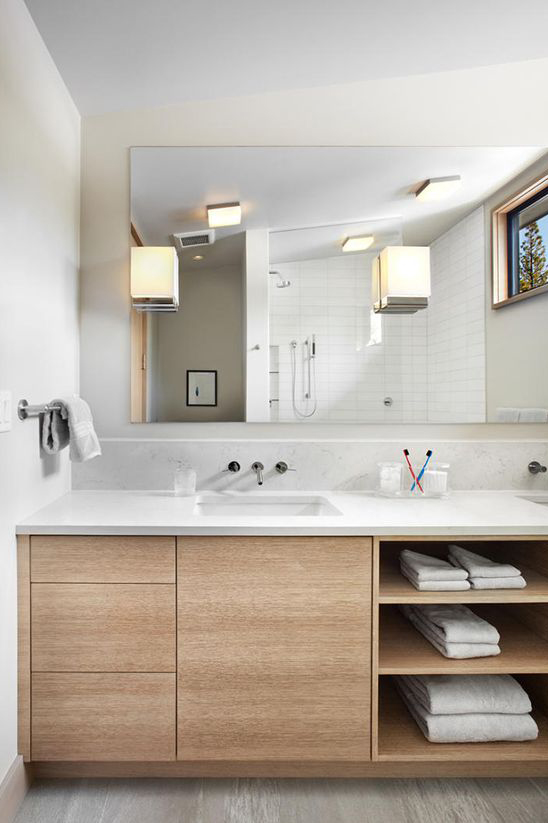 I really love the idea of converting a vintage piece into a vanity but due to timing and budget, we are doing a simple vanity instead. We are going with a neutral palette with black hexagon floor tiles and white thin subway tiles for the wall. I'm torn between horizontal and vertical tiles but if you follow me on Instagram you'll see what I ended up with! I love the way the black matte faucets look but ultimately decided that the satin nickel was the more practical way go. We are going to use the black matte hardware for accents, which I think will be a great medium to having all black fixtures. I can't wait to see this room come together!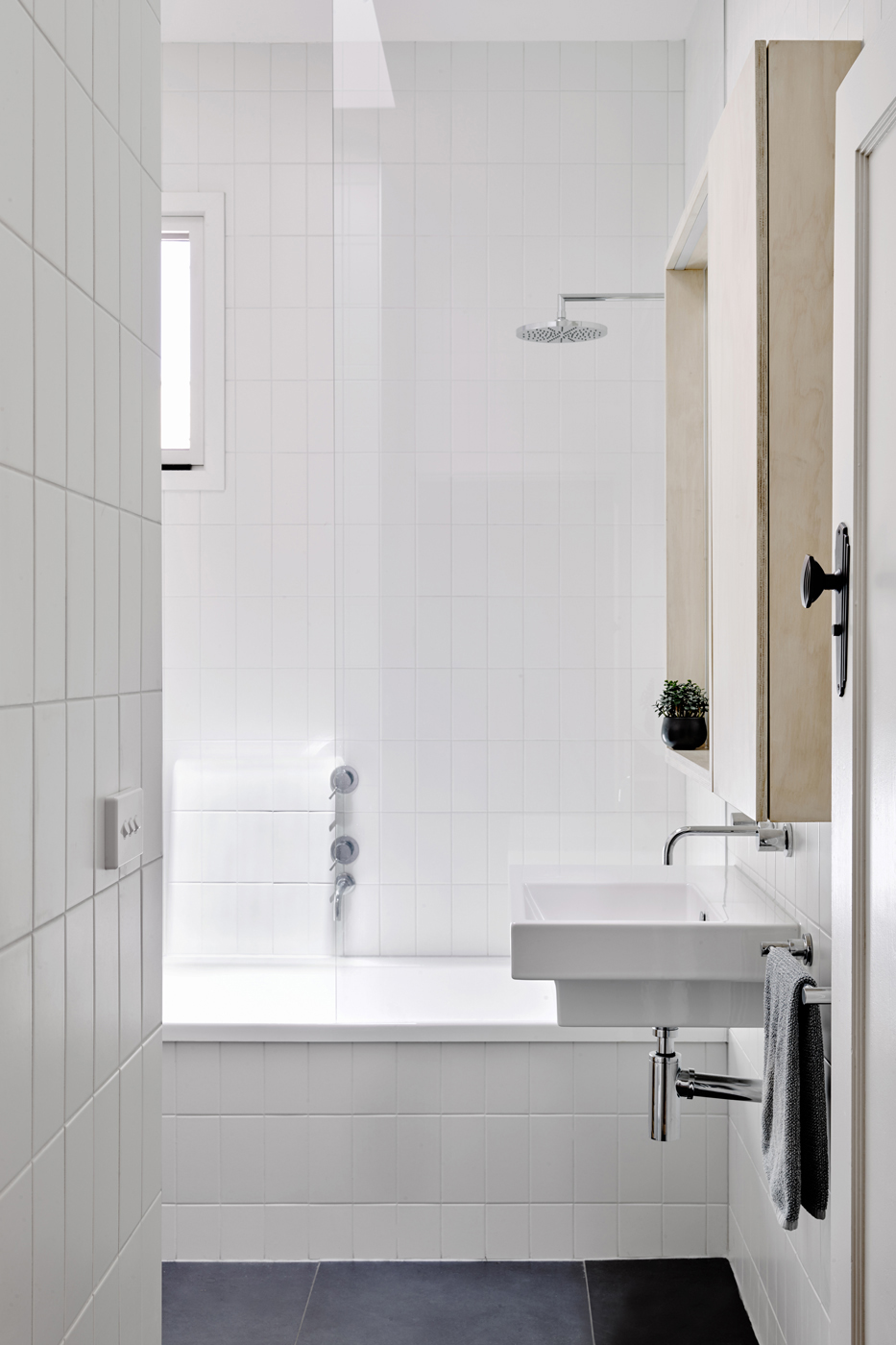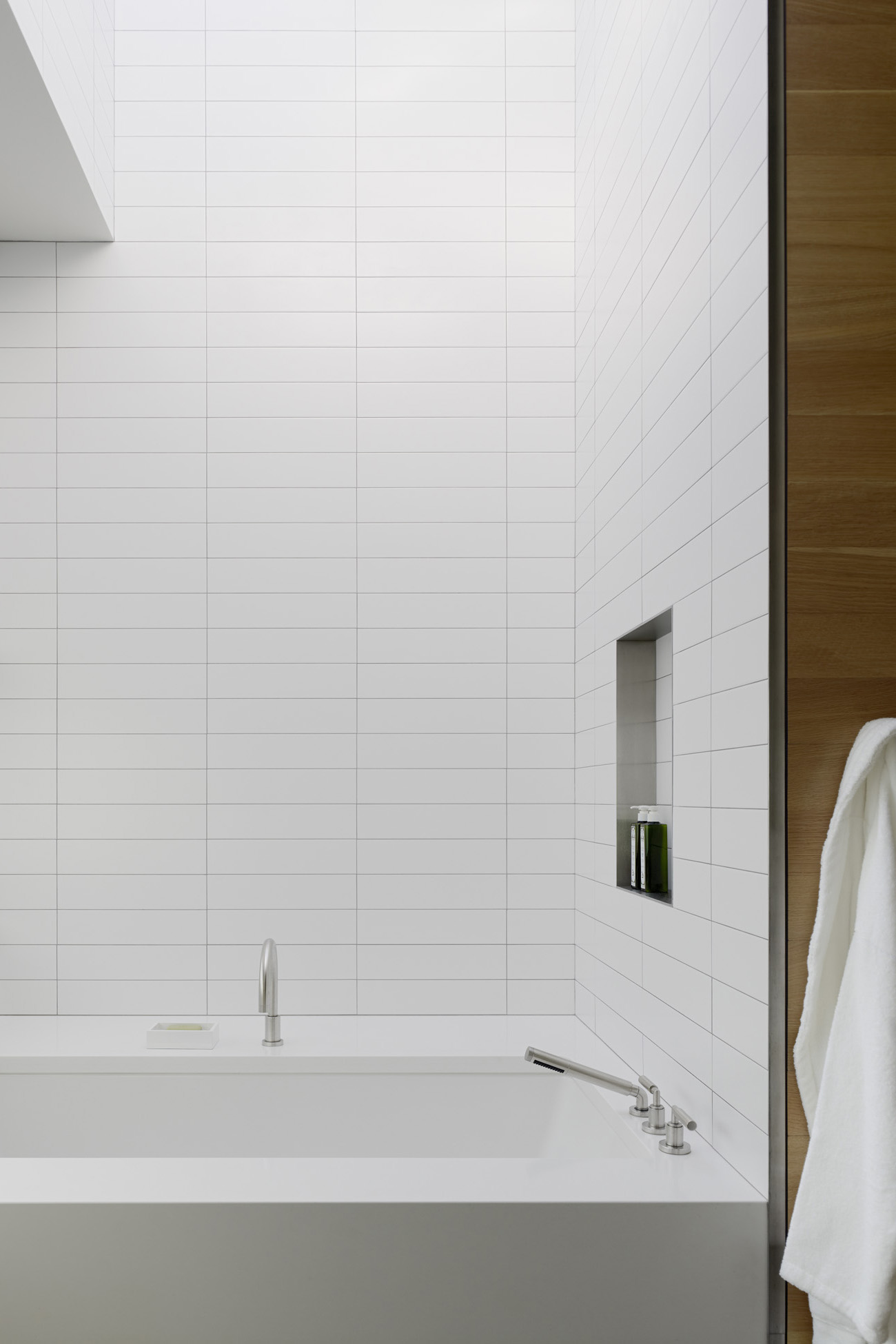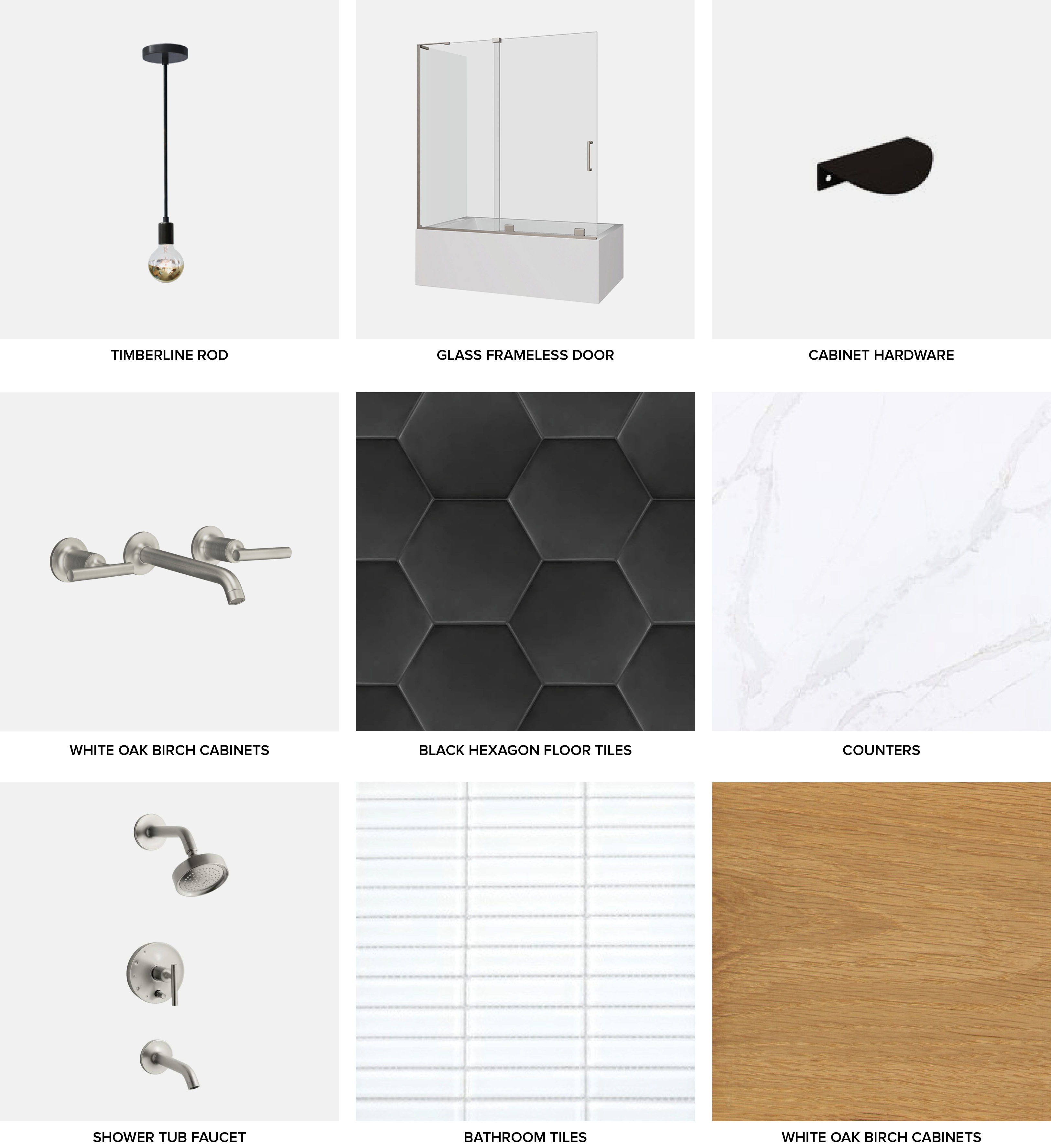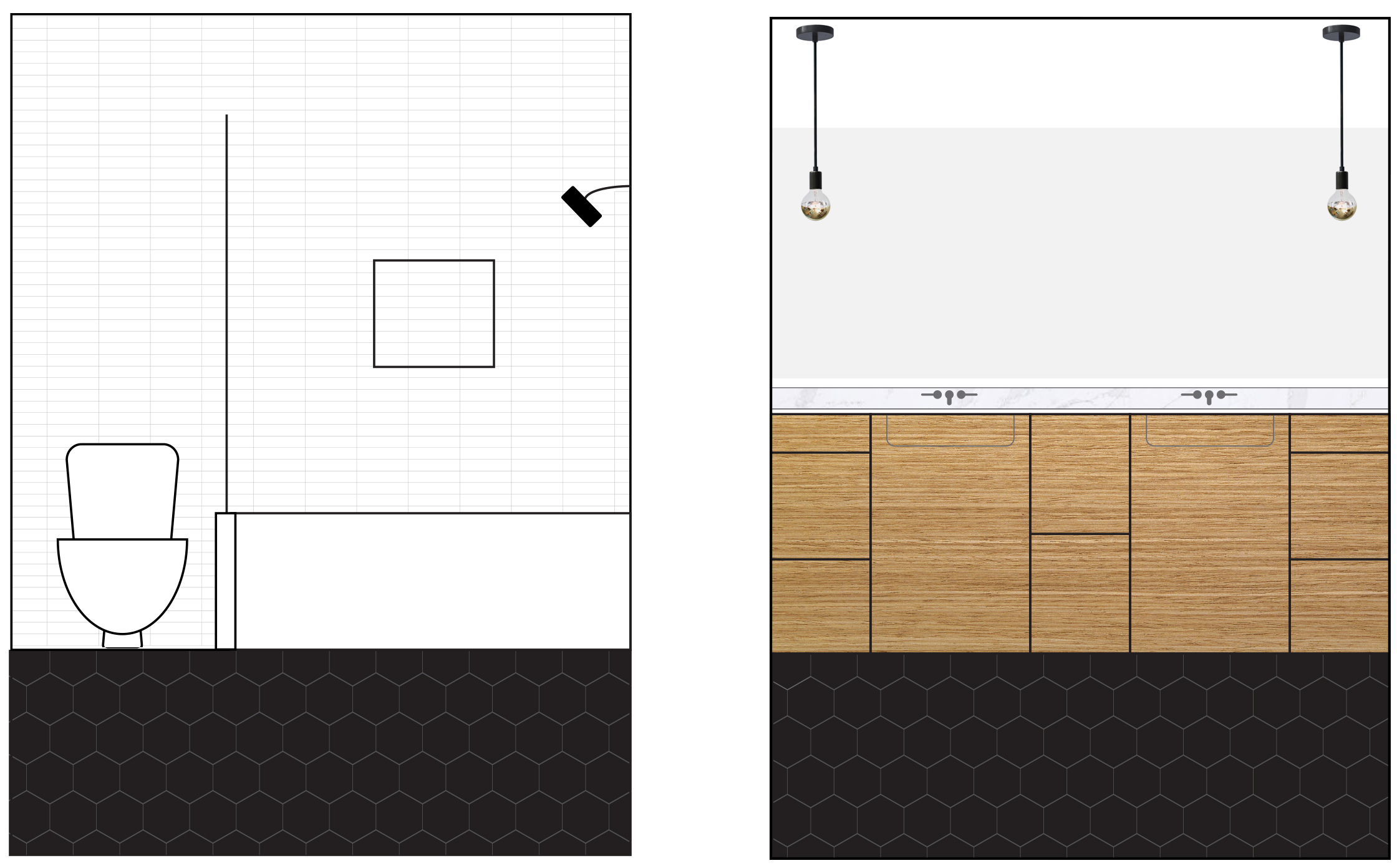 Read about our Kitchen Renvoation plans!
PHOTO SOURCES // 1 / 2 / 3 / 4 / 5