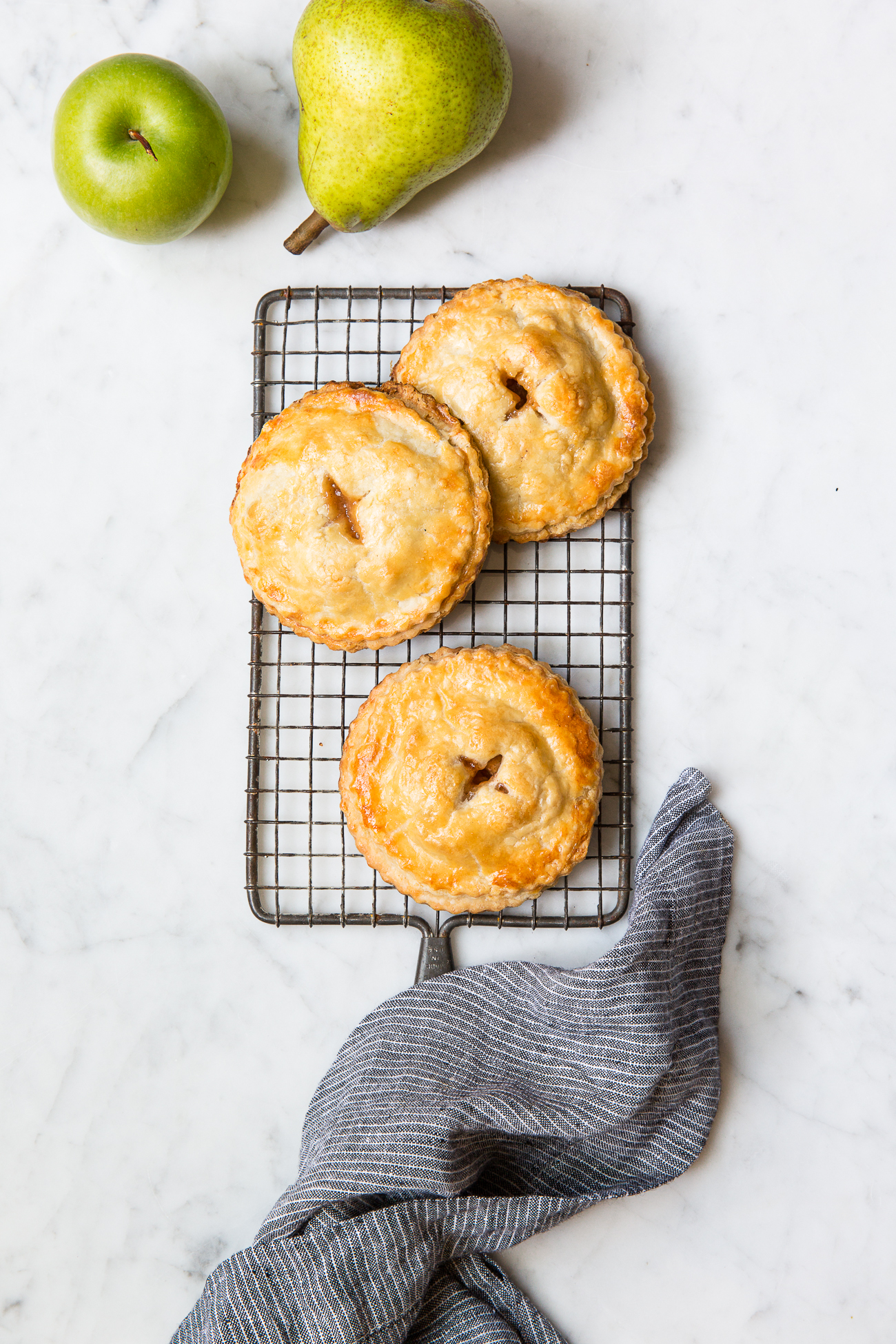 This post is sponsored by SPLENDA® Brand. All thoughts and opinions are always my own. Thank you for supporting our partners!
When I lived in Atlanta, I remember the leaves changing from bright greens to a vibrant palette of red, orange and yellow hues. The air crisp and cool with the humidity of summer behind us. I miss seeing the change of seasons, but I've found a way to bring that nostalgic Fall feeling into my Southern California home. I've teamed up with
SPLENDA®
Brand to bring you this delicious Salted Caramel Pear & Apple Hand Pie recipe. Once you bake these delicious hand pies — it will have your whole house smelling like Fall in no time.
As someone who is constantly trying to make better choices, I was excited to hear about the new SPLENDA® Naturals Sweetener. It's a natural sweetener made with a perfect blend using primarily Reb D. Most noteworthy it has no bitter aftertaste. In addition, it has no added flavors or colors and no preservatives – it consists of two ingredients; stevia leaf extract and erythritol.
I enjoy eating, and I've learned in my journey of "dieting" that the best thing for me rather than eliminating sugar outright is to swap out the added refined sugar. Of course, practicing moderation is an important part of the process too. I've also swapped out boring gym routines to beach volleyball, hiking, and biking. The new change of scenery mixes things up and as a result, I find it more enjoyable. The SPLENDA® Sweet Swaps® website has a wealth of recipes, wellness tips, and ideas to make healthier life choices. Take a peek at their website to find unique ideas to fit into your daily life.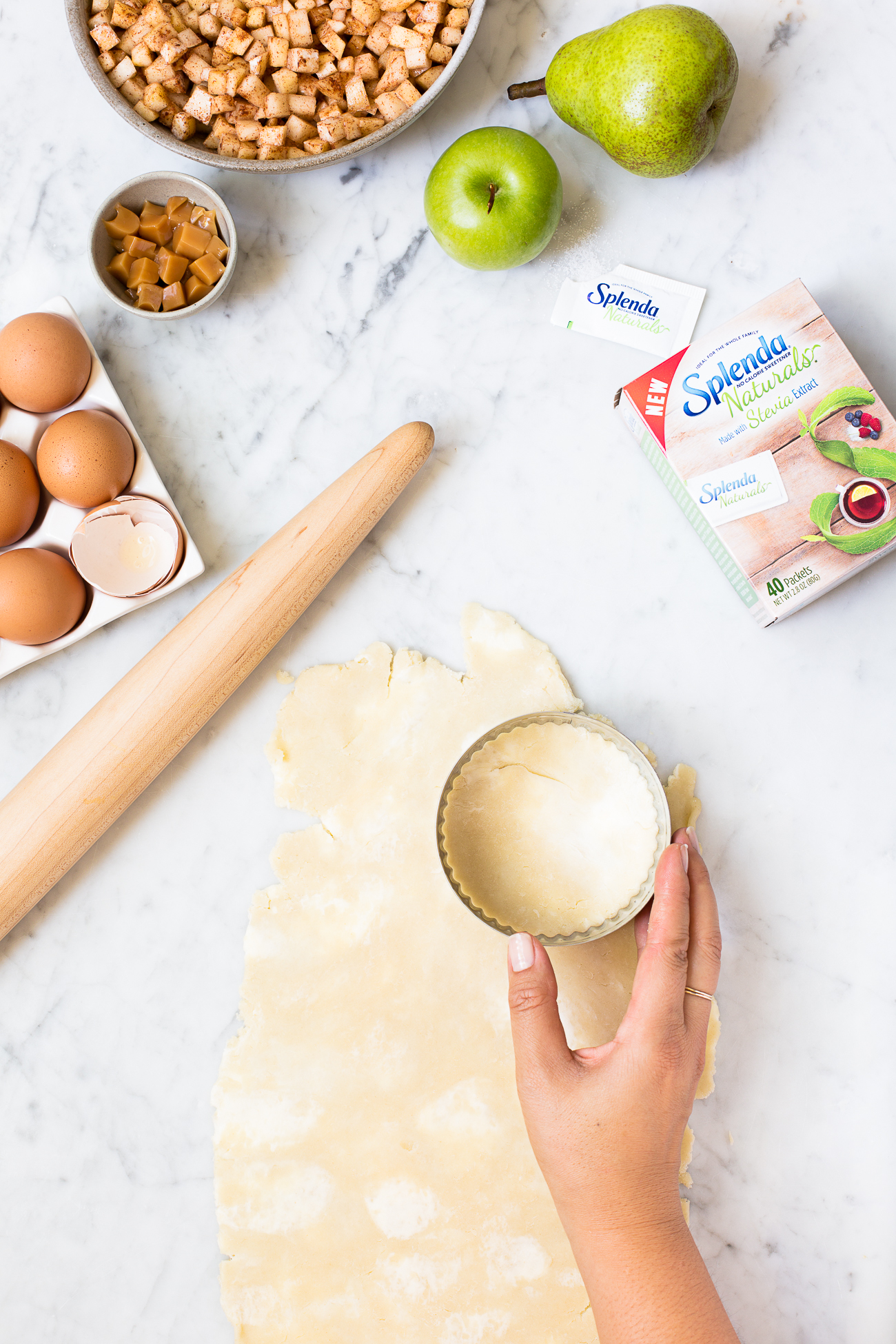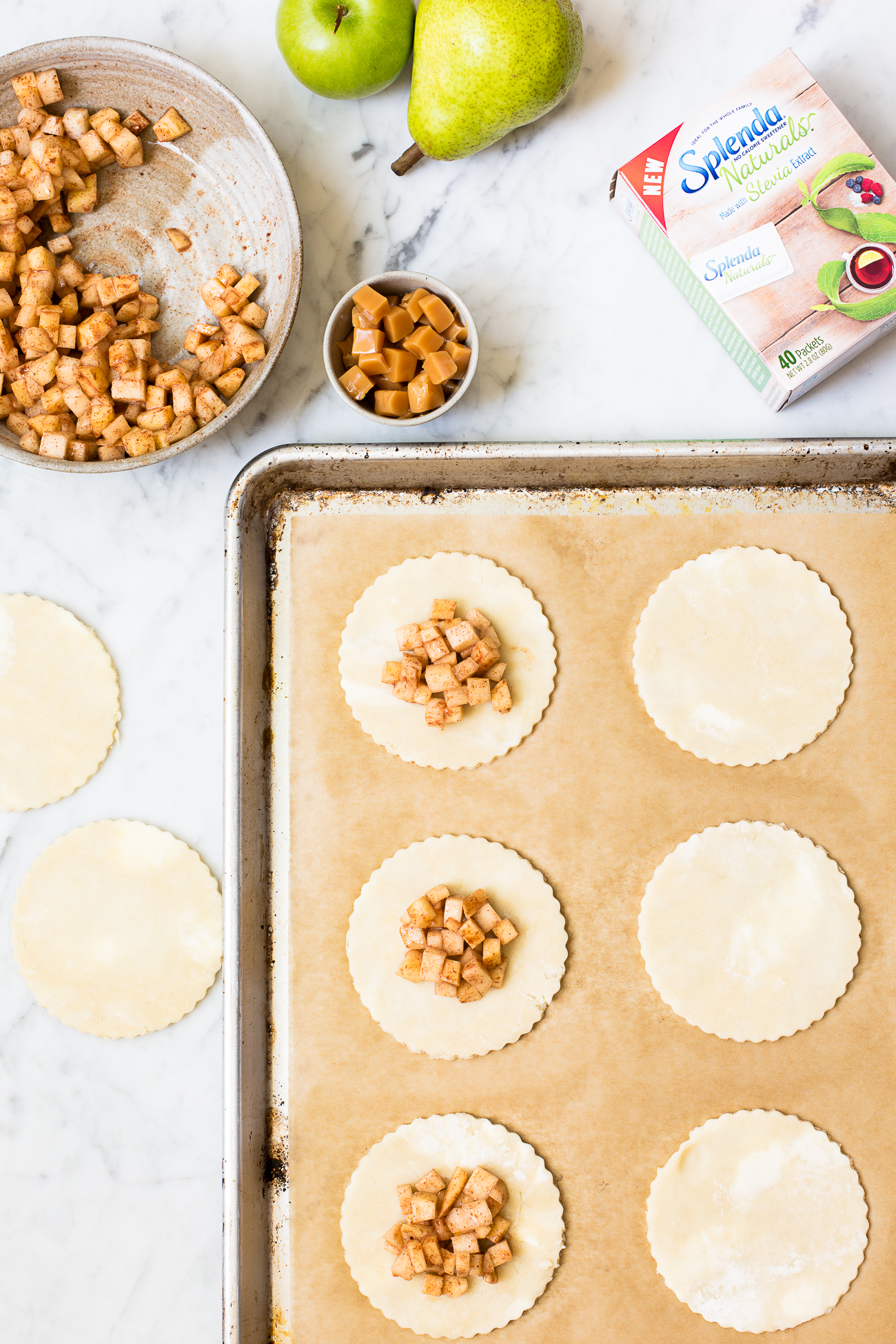 Salted Caramel Pear & Apple Hand Pies captures all the flavors of Fall with a bit of a twist. I love the combination of warm pears, apples, and salted caramel. Hand pies are easy to make and easy to take on the go. I invited my friend Tam to the beach and we enjoyed our Salted Caramel Pear & Apple Hand Pie by the coast – the perfect Fall kind of afternoon if you ask me! I'm sharing more recipes on Pinterest – to help inspire your Coastal Fall, come take a look!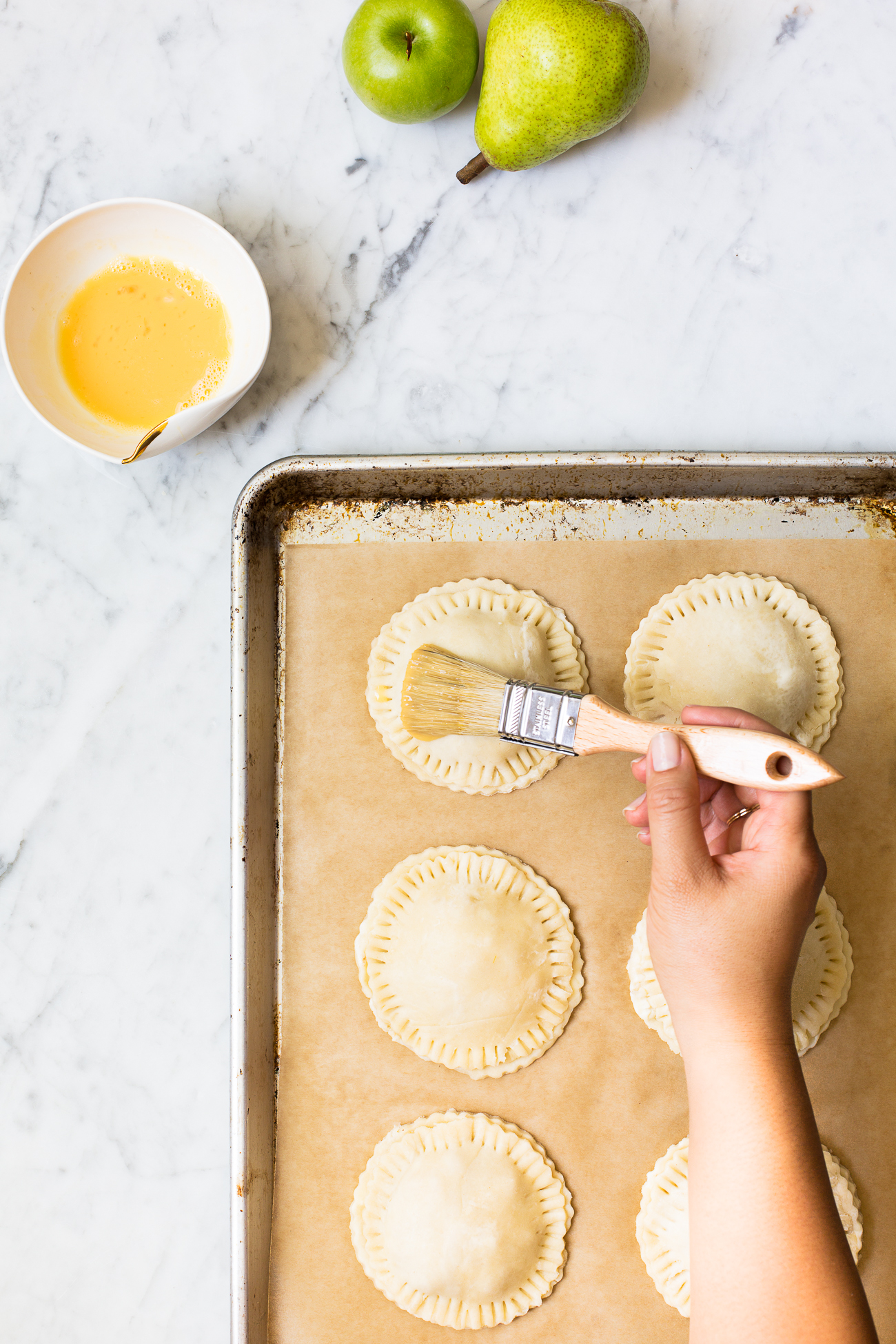 SALTED CARAMEL PEAR AND APPLE HAND PIES print the recipe!
MAKES: 6 – 4in Hand Pies
INGREDIENTS

1 – 7 oz. store bought pie crust dough or your homemade favorite

½ cup Granny Smith apples, diced

½ cup Bartlett or Bosc pears, diced

6 packets SPLENDA® Naturals Stevia Sweetener

1 teaspoon ground cinnamon

2 teaspoons lemon juice

2 ¼ teaspoons cornstarch

¼ cup soft caramels, roughly chopped

¼ cup warm water

1 egg, lightly beaten

PREPARATION

1. Preheat oven to 400º F.

3. Remove dough from the refrigerator and roll out to ⅛th of an inch. Using a 4in diameter cookie cutter, cut the pastry into even rounds. Place half of the rounds on a lined baking sheet.

4. Spoon filling into the center of the rounds. Top with a few pieces of caramel, leaving an ample border around the edges. Trace the outer rimmed dough with warm water and top with remaining round. Gently seal the edges, if desired use fork around the edges.

5. Brush with egg wash and cut slits in the top of each pie. Bake for 20 minutes in preheated oven, or until golden brown.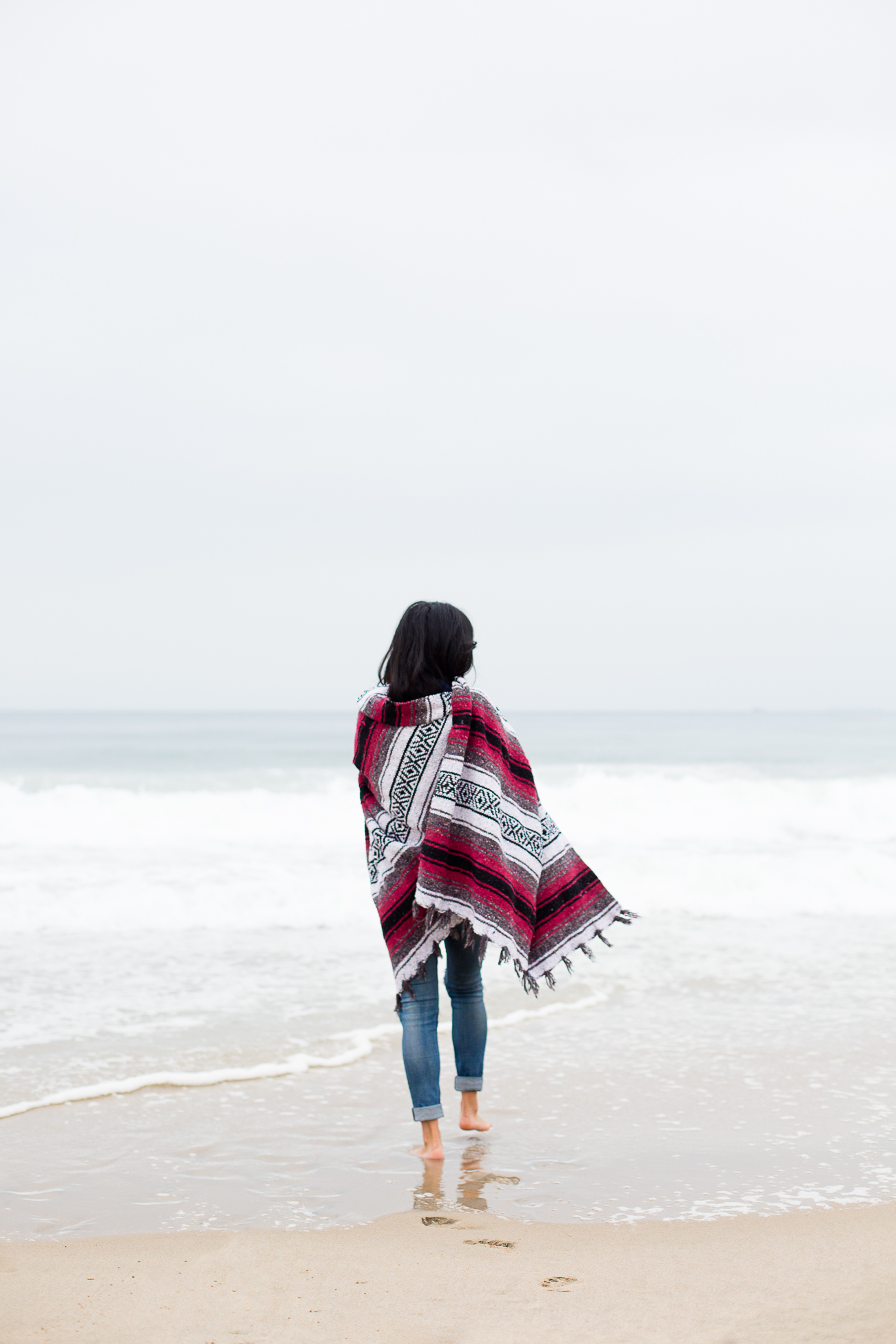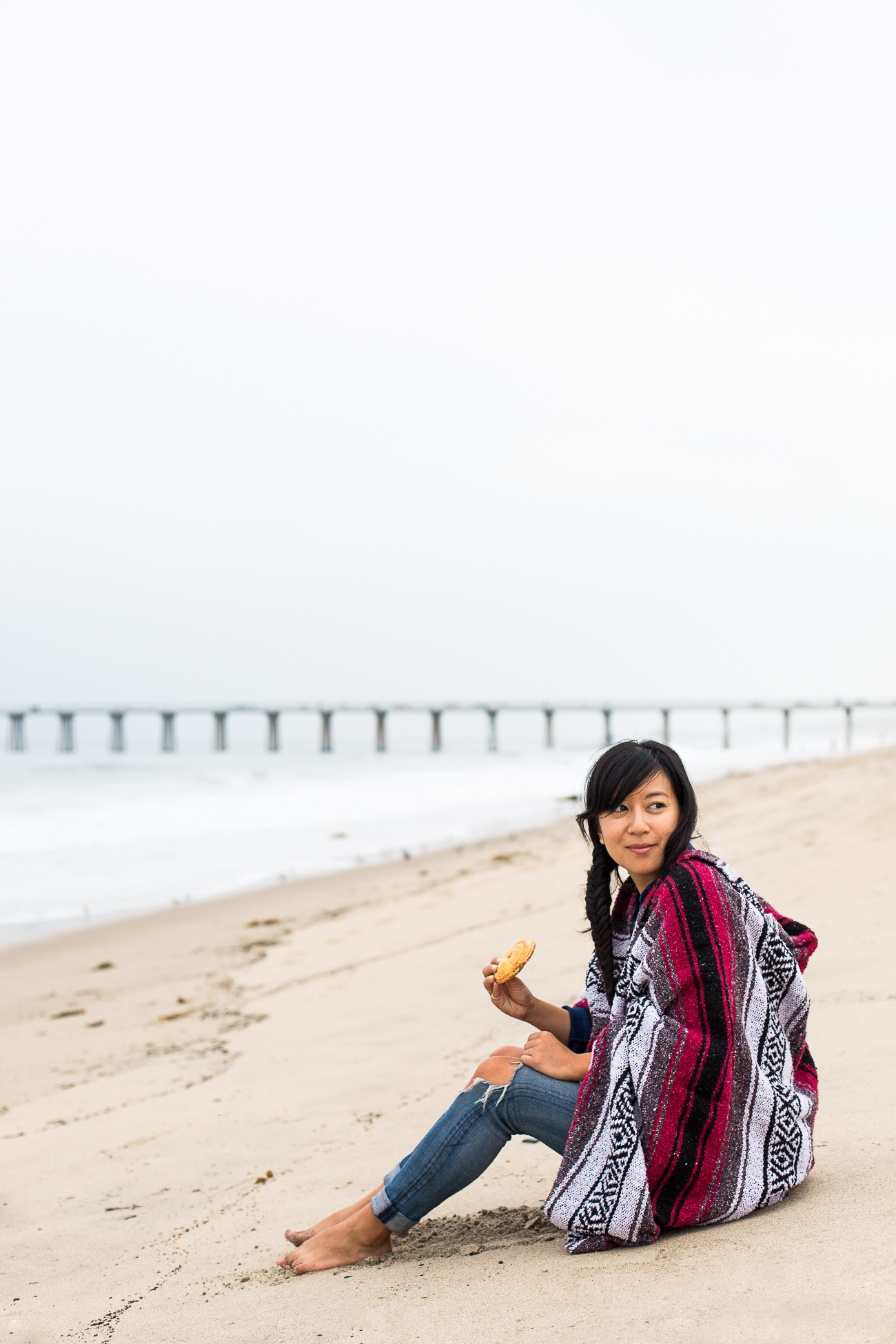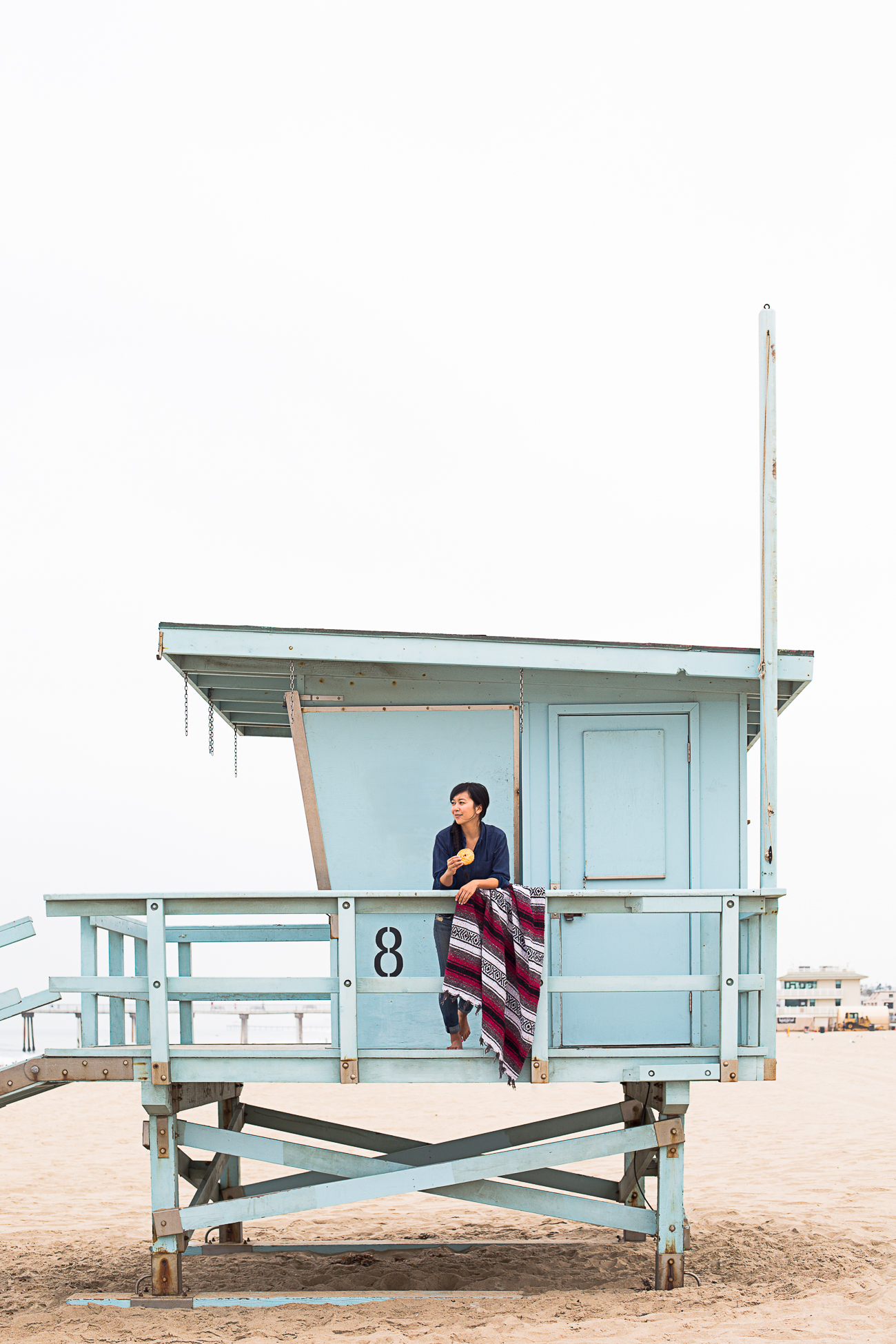 This post is sponsored by SPLENDA® Brand. All thoughts and opinions are always my own. Thank you for supporting our partners!