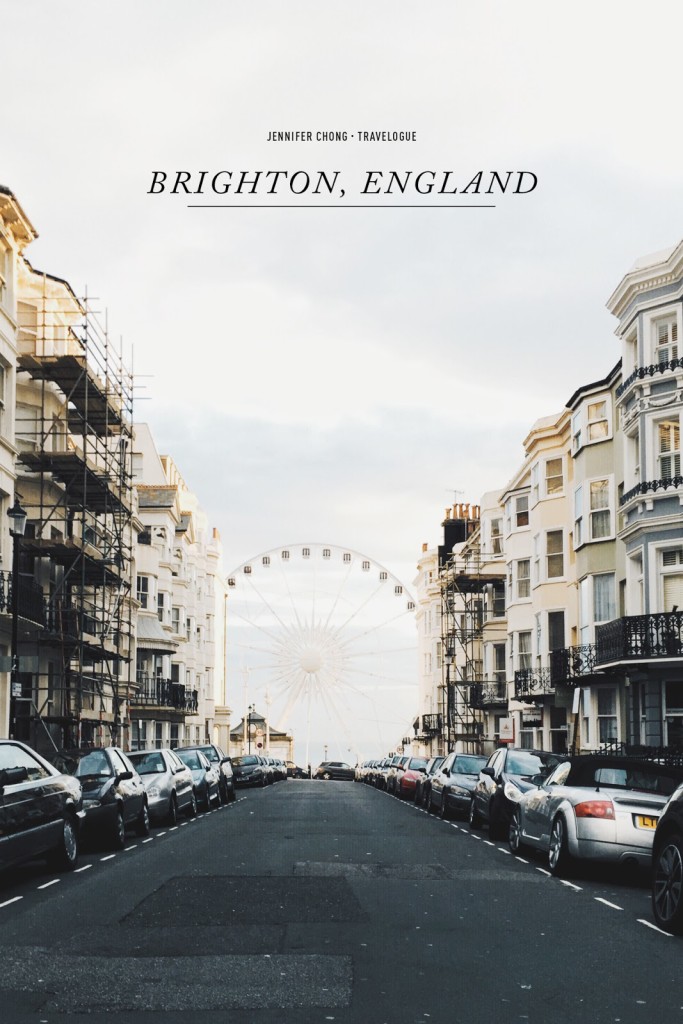 Oh Brighton. I expected so little out of this seaside village but I fell in love with Brighton. I can't quite put into words exactly why but I felt like things just fell into place here. I city was so charming and lovely the people were so welcoming and warm. I spent two days here and I'd highly suggest visiting if you're in London. It's a short one hour train ride away from the city and it's like a little escape.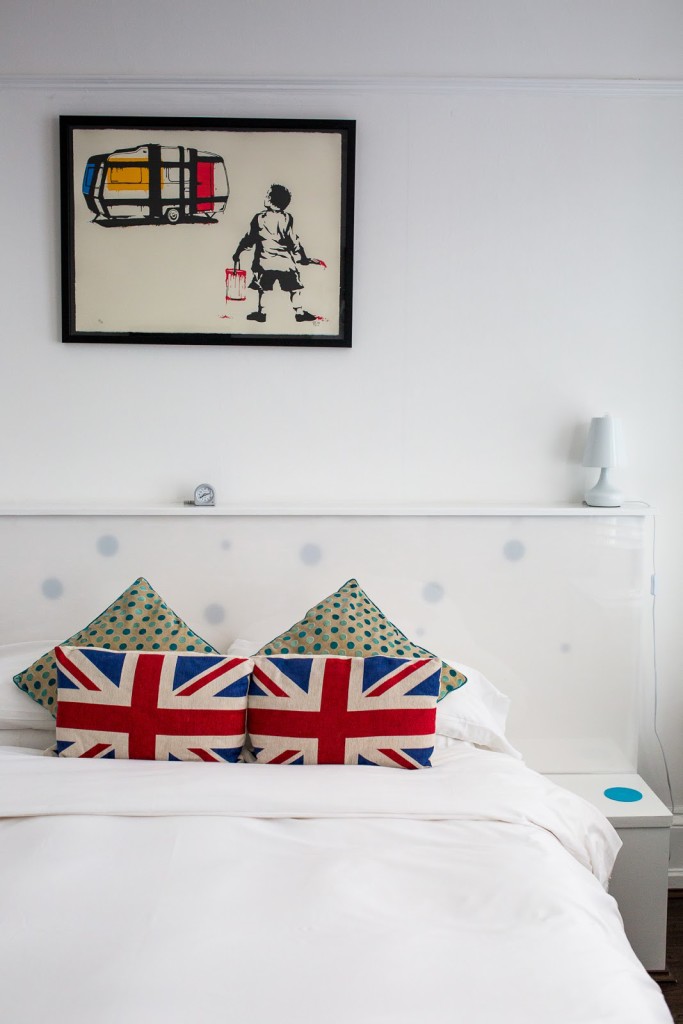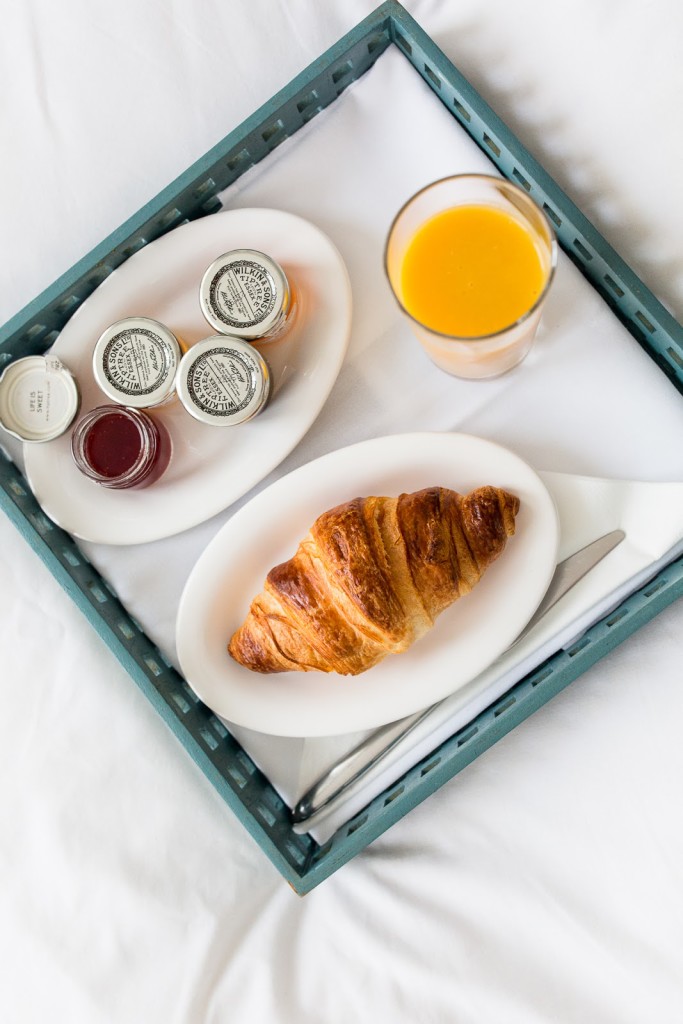 I stayed at Nineteen Brighton, a B&B that feels like you're staying at your friends place. The room was comfy and you can get a simple breakfast in your room every morning. The location was really central to everything in Brighton, I literally walked everywhere here.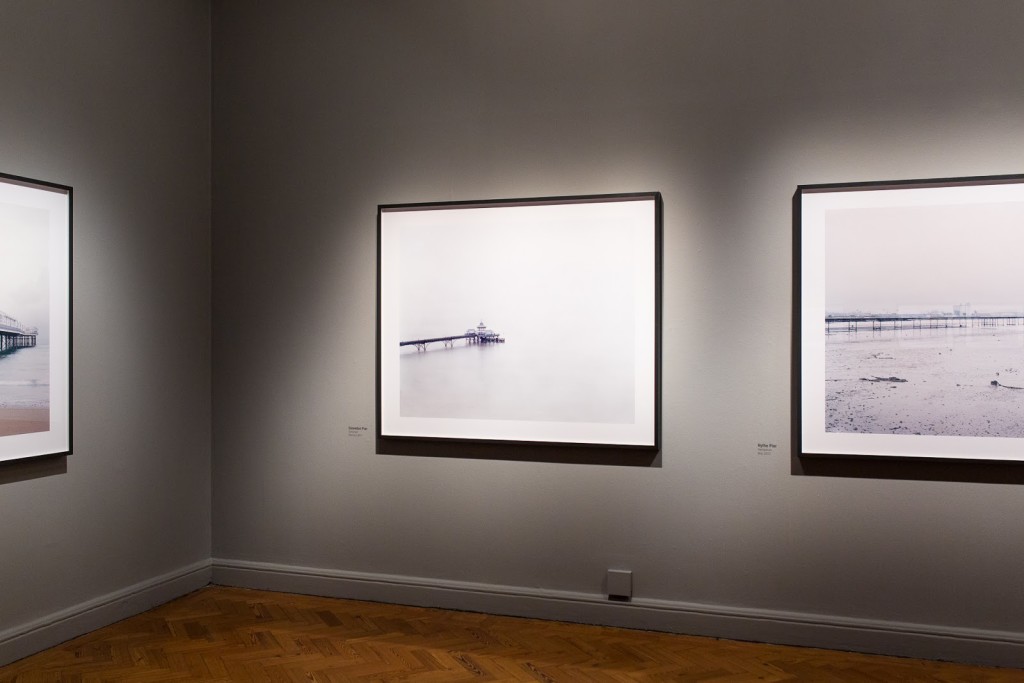 On my first day there I checked out the grand Royal Pavilion then walked across the street to the Brighton Museum Art Gallery. The featuring exhibit was Pierdom by photographer Simon Robert which showcased photos of piers from all around the UK, including piers from Brighton.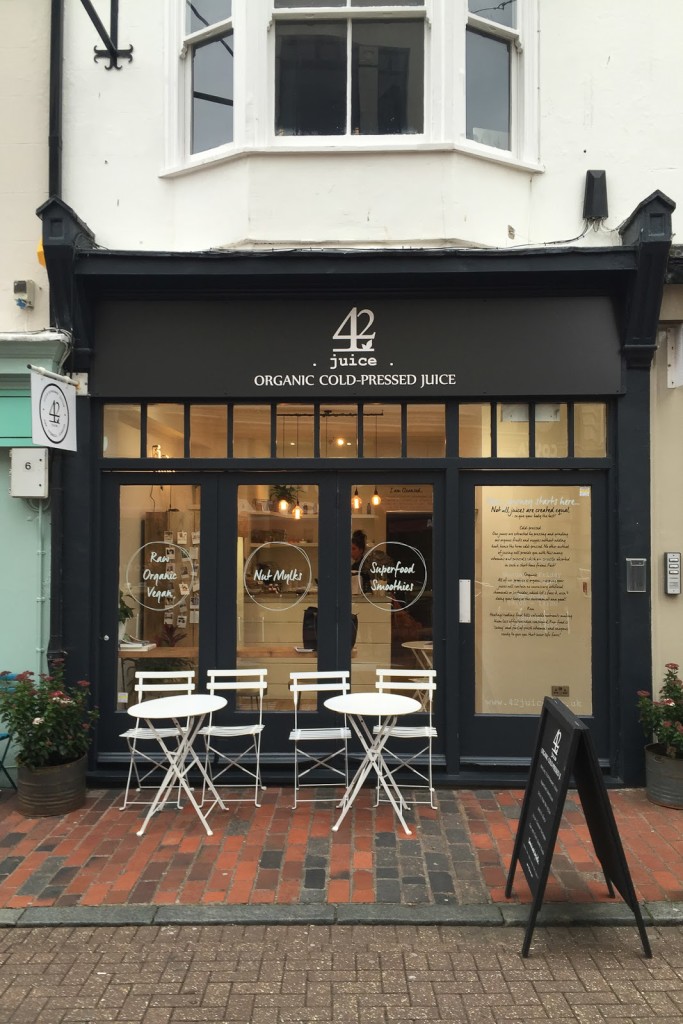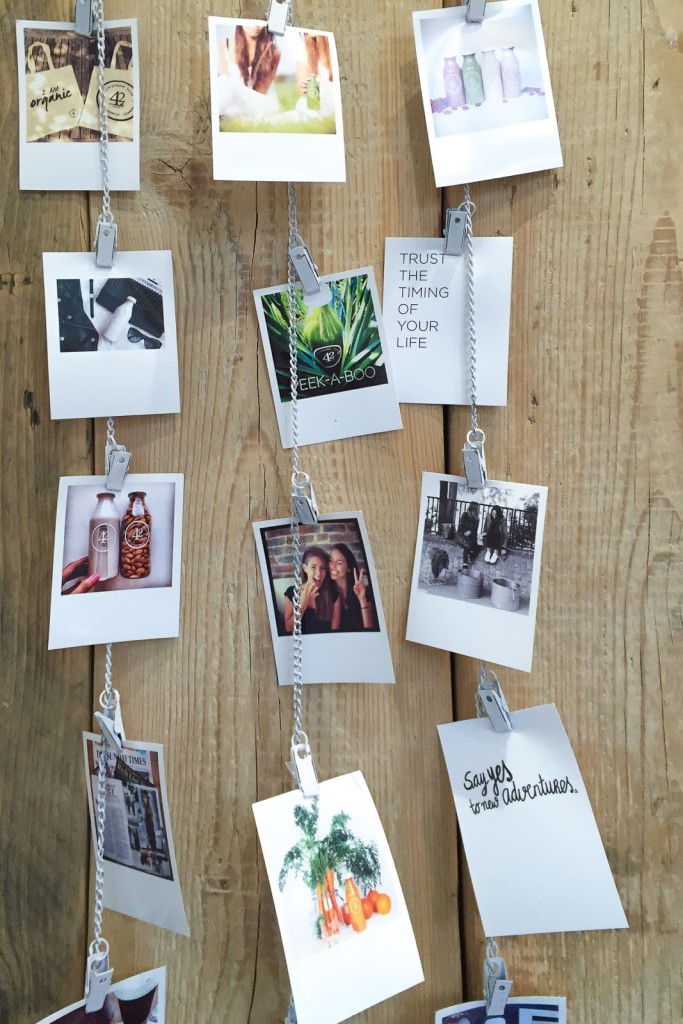 One of the things I loved so much about Brighton was how central everything was. I didn't have to go far to get somewhere and everything was a few blocks away from each other. While walking around I stumbled upon 42 Juice and popped in for some Tumeric Immune juice to help me fight off the cold. I love the atmosphere of the space and the simple packaging for everything.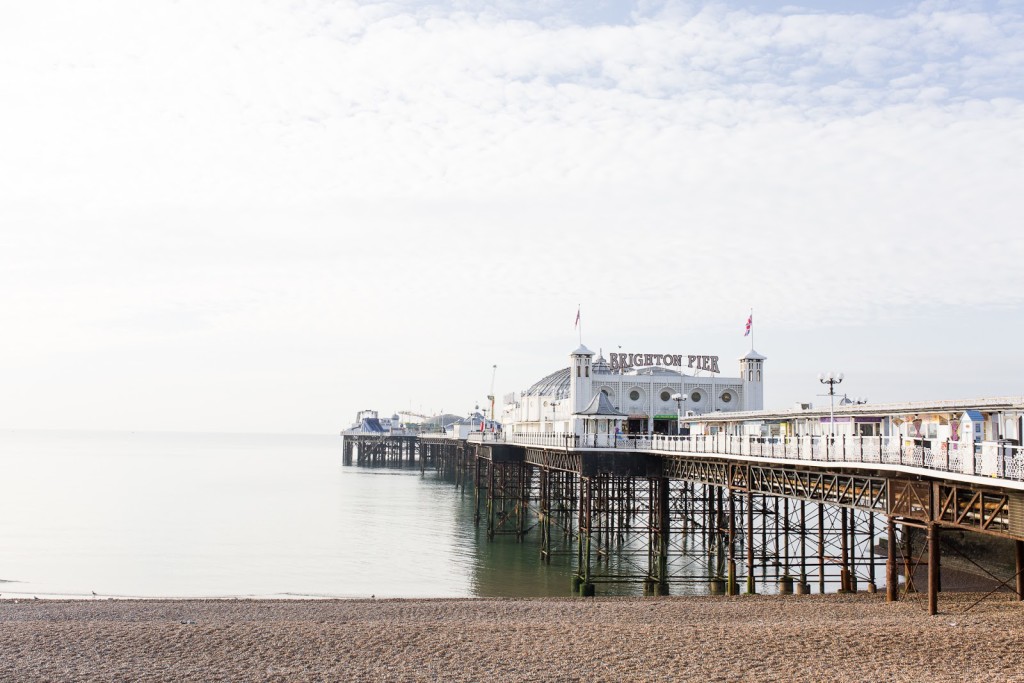 In the morning I walked by the pier and loved the calm scene it provided. The pier is home to a ton of rides and attractions but I really appreciated the "calm before the storm" before the pier gates opened. Right next to the pier you can take a ride on the Brighton Wheel – a smaller less extravagant version of the London Eye but it provides a nice view of the city.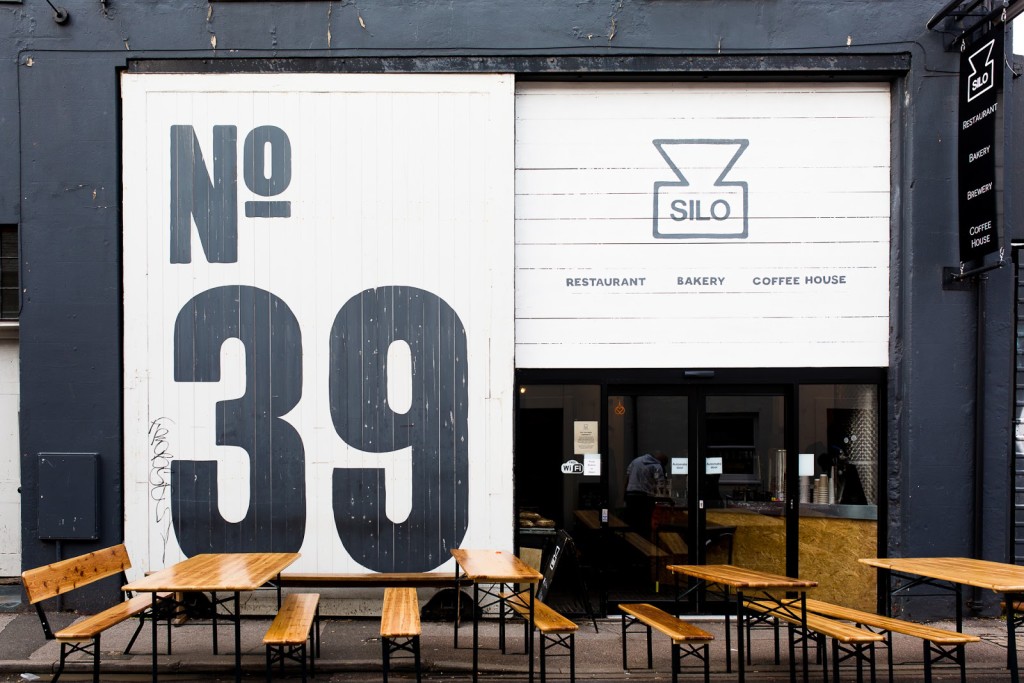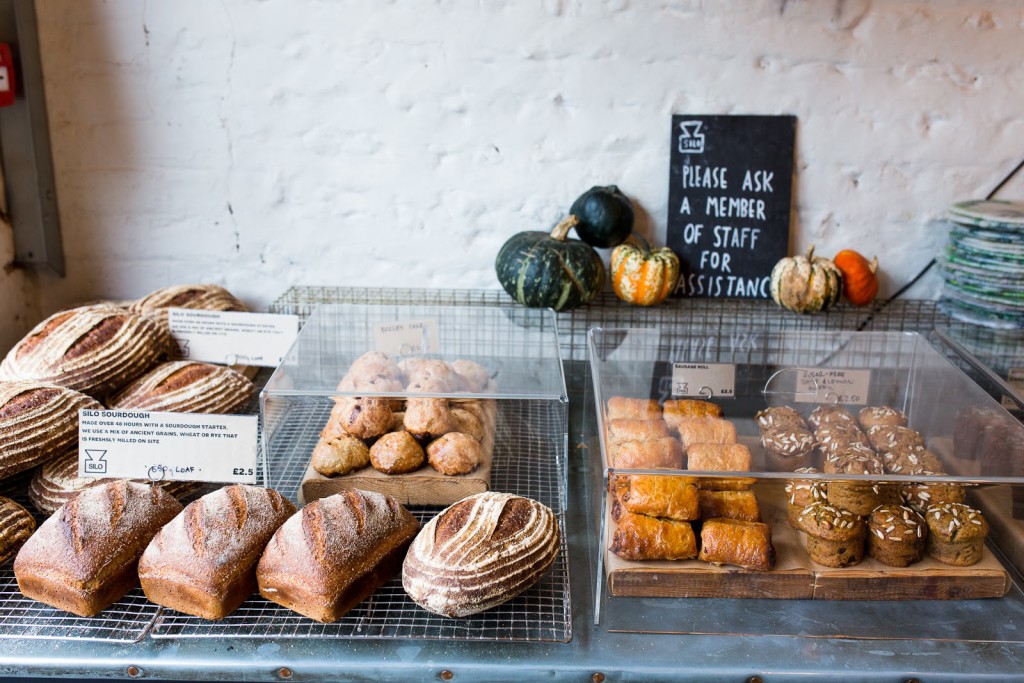 I remember reading about Silo before I visited and I knew I wanted to make a stop. The big letters outside stopped me in my tracks – love the graphic look of the outside. Silo is known for being one of England's first zero waste restaurant – which means they recycle all of their waste. They have a special compost machine to process all of their food scraps, nifty right? I just popped in for something warm to drink and I tried of of their pastries (which were delicious) though what I really wanted was a loaf of bread, look how gorgeous they are! Silo | 39 Upper Gardner Street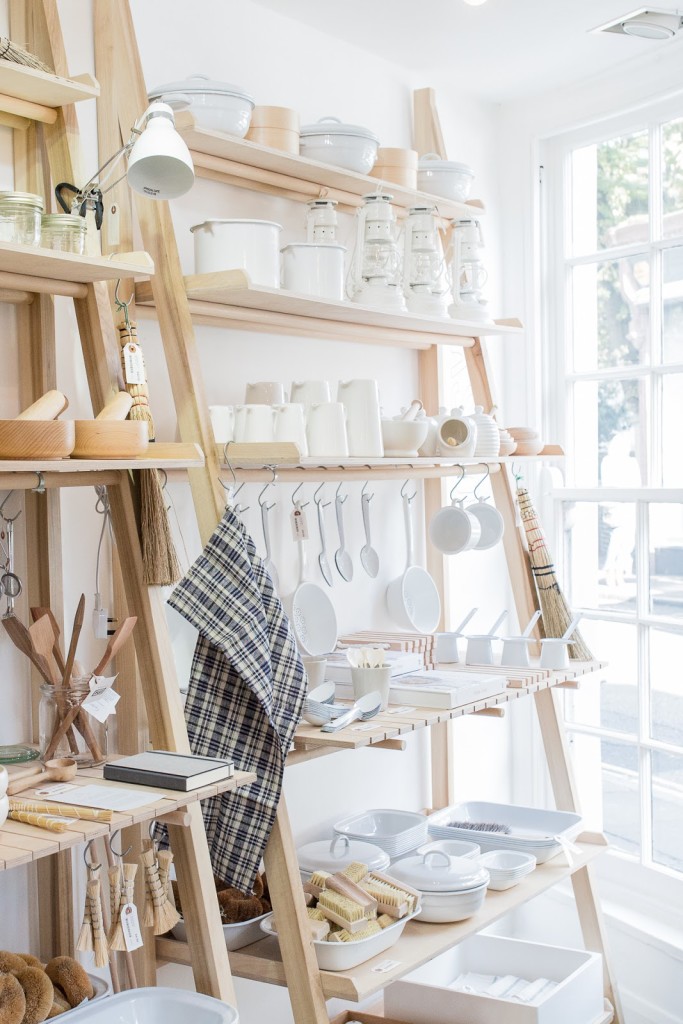 I fell in love with so many shops in Brighton but definitely one of my favorites was workshop. Beautiful home and kitchen goods, the ceramics were lovely and many handmade treasures in this little boutique. Walking through the Laine's and around Brighton you'll definitely find something for everyone but here are some of my favorites.
Workshop | 13a Prince Albert Street // Home and kitchen goods
Edited | 3 Gardner Street // Eclectic interiors and home-wares
Utility | 28a North Road // Household goods and beautiful cleaning tools
Mister Smith Interiors | 23 New Road // Interiors and wallpaper
Two Kats and a Cow | 167 Kings Road Arches // Gallery and gift shop
Lavender Room | 16 Bond Street // Women's accessories and lifestyle shop.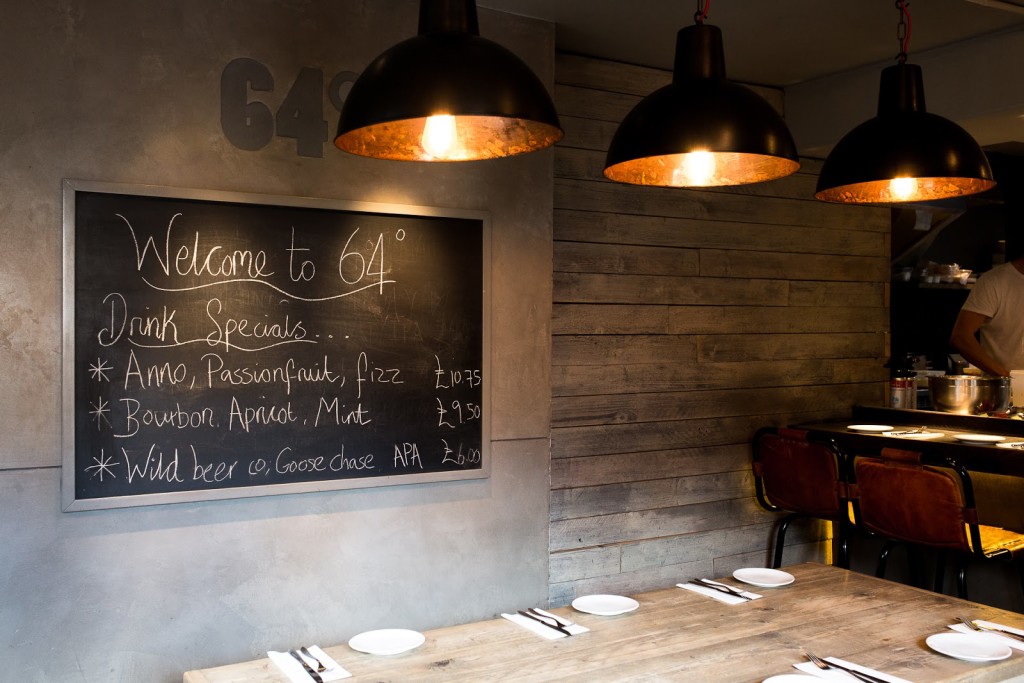 All of my meals I had in Brighton were so memorable. Small town or not they definitely have a great variety of food offerings here. My favorite was dinner at 64º Degree. The restaurant is small but offers and open dining experience where you can watch the chefs work their magic on your food. It's so much fun to watch their attention to detail as they cook and well the food is spectacular. They offer a lot of small plates so do yourself a favor and go with a friend because there is so much you'll want to try there. I really loved the cauliflower and cod and their calamari was to die for. 64º Degree's | 53 Meeting House Lane
Two other great places you should try…
Food For Friends | 17-18 Prince Albert Street // Such an amazing place for vegetarian food. I tried a sampler platter that was really delicious and beautiful. It gets crowded but it's a great spot for lunch.
The Chili Pickle | 17 Jubilee St // A street food inspired Indian restaurant. The chef from 64º Degrees told me this was one of their favorite spots and now I know why! The tandoori chicken platter was so juicy – chicken usually isn't my go-to but it was wonderful. Try any of the street snacks I don't think you'll be disappointed.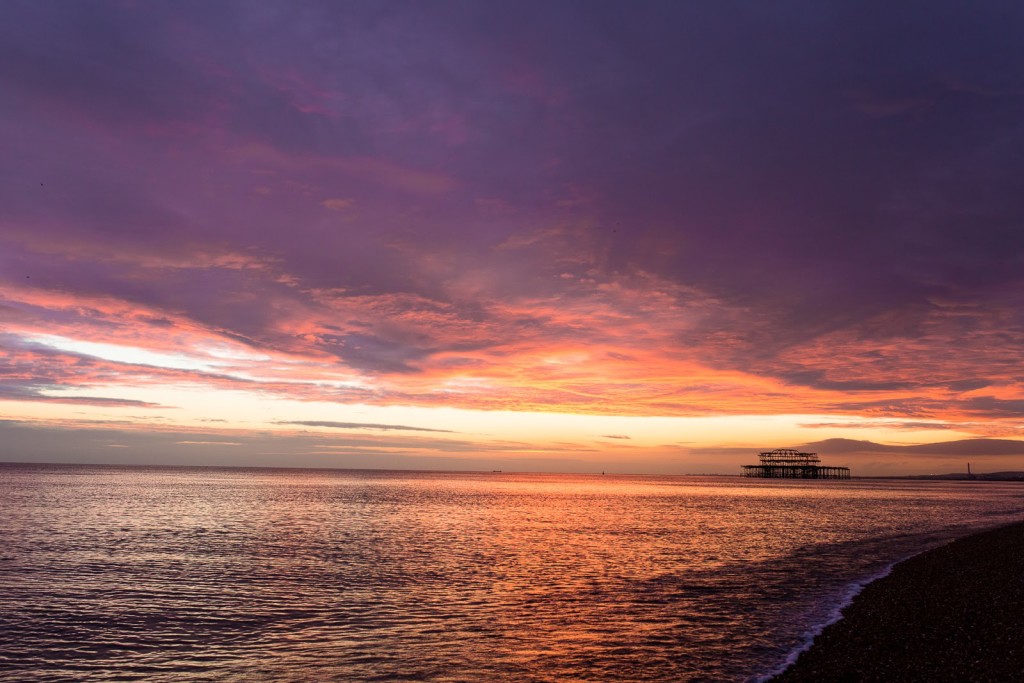 On my last night I was resting in my room and decided that I should catch the sunrise along the beach. It was an incredible sunset with a vibrant painted skys over the West Arches. I literally was chasing the sun it was such an amazing moment. Thank you Brighton for such a wonderful stay. I look forward to visiting again soon.
THANK YOU TO TRAVEL MINDSET AND VISIT GREAT BRITAIN FOR HOSTING MY TRIP
PHOTOS BY JENNIFER CHONG + FOLLOW ME ON INSTAGRAM OR TWITTER FOR MORE! +