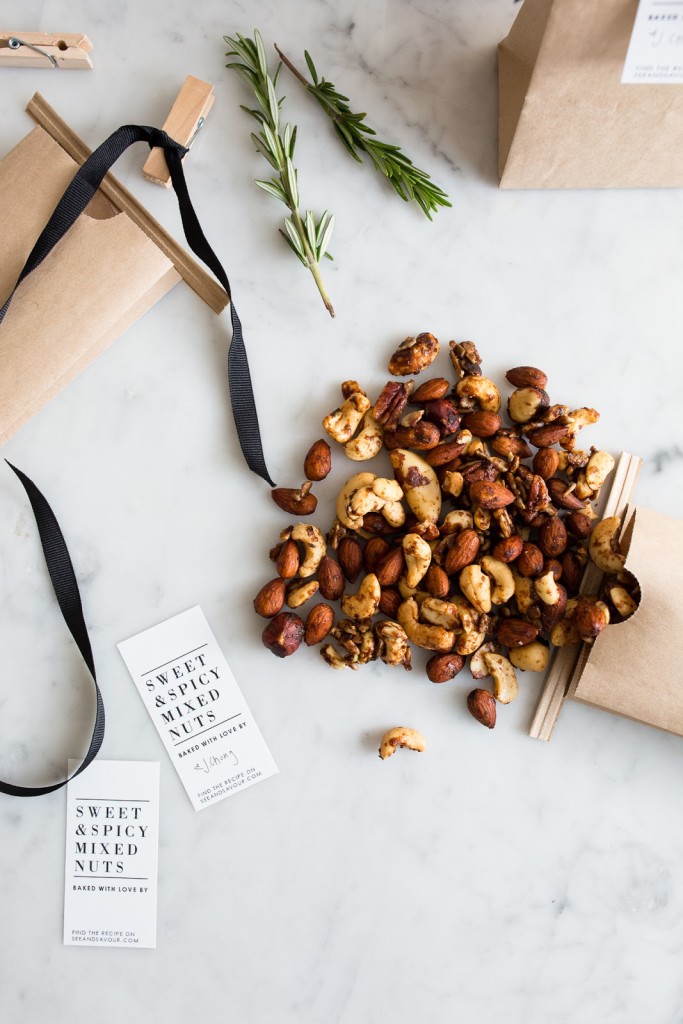 These nuts are so addicting I had to make a second batch since I ate most of the first ones! This is a great simple snack anyone will enjoy. You can use any type of nuts you have or buy an assortment from the store in bulk. I packed these up in these
coffee bags
and used
mini clothes pins
with tied ribbon to hang the
label
. For these
label
I just printed them on card stock and trimmed them down. Download the tag
here.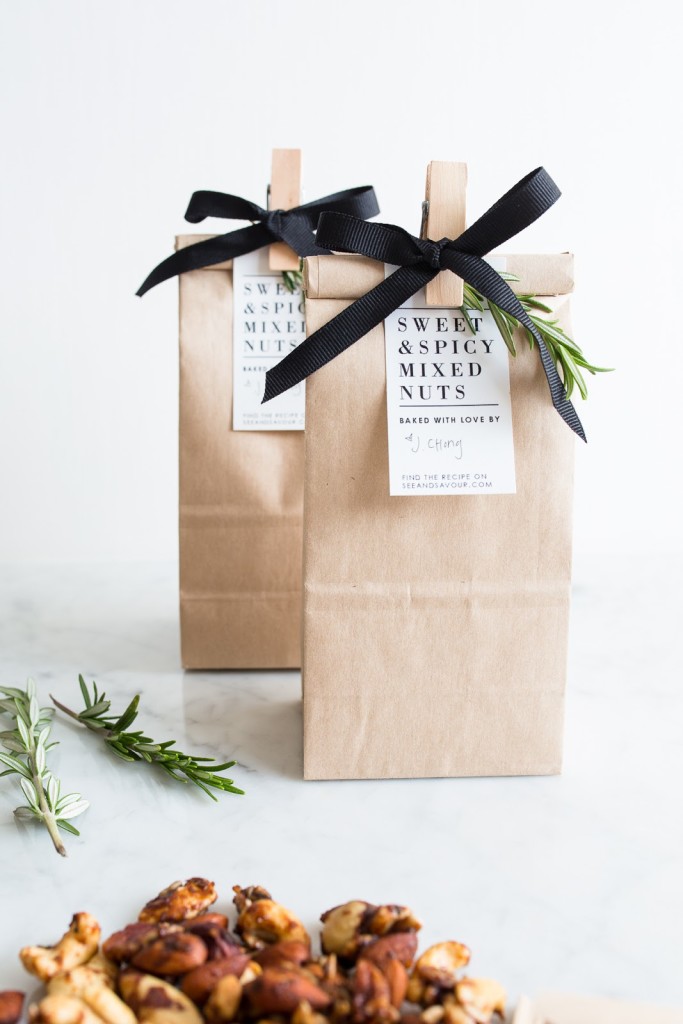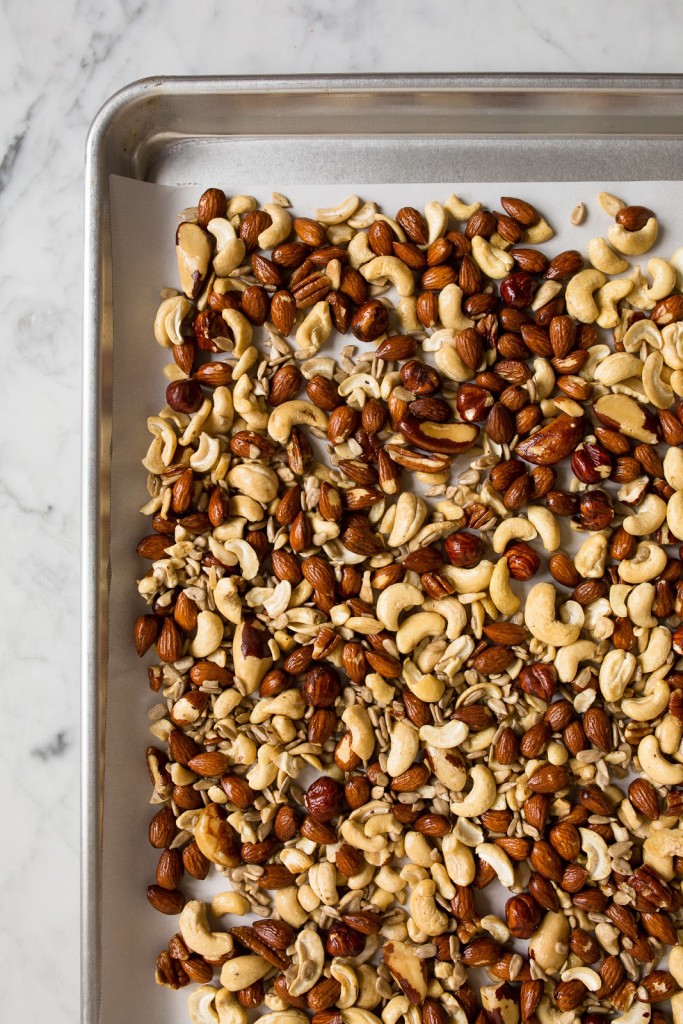 SWEET AND SPICY MIXED NUTS print this recipe!
INGREDIENTS
5 cups of assorted raw nuts (Cashews, Almonds, Brazilian, Macadamia)
2 tablespoon butter
2 teaspoon salt
2 tablespoon rosemary, finely chopped
1 teaspoon cayenne or chili powder
1 teaspoon cinnamon
1/2 teaspoon cumin
3 tablespoon brown sugar
1 tablespoon olive oil

PREPARATION

1. Preheat the oven to 375º. In a large bowl, toss assorted nuts with olive oil and spread them out evenly onto a baking sheet and bake for 10 minutes.

2. In a small saucepan melt butter and combine rosemary, cayenne, cinnamon, cumin and brown sugar until dissolved and combined.

3. Add mixture to warm assorted nuts and toss until well combined. Then add salt. Allow nuts to cool and enjoy or store in air tight container.