What are your favorite holiday memories? This is one of the first years that I will be in California for Christmas. It's my typical tradition to pack my bags and jet off somewhere but this year plans turned out a little differently and I am staying put. While I love traveling it will be a nice change of pace to be home, though I might sneak away on a short road trip somewhere. This coconut almond granola could be a great gift for the person on the go for the holidays. It's easy to make which will make you second guess buying granola from now on! I sweetened mine with honey instead of sugar and I like the subtle sweetness it brings out. I used
wreck jars
to place my granola in, wrapped it with
bakers twine
and topped it with a
custom label
. Download the label
here
!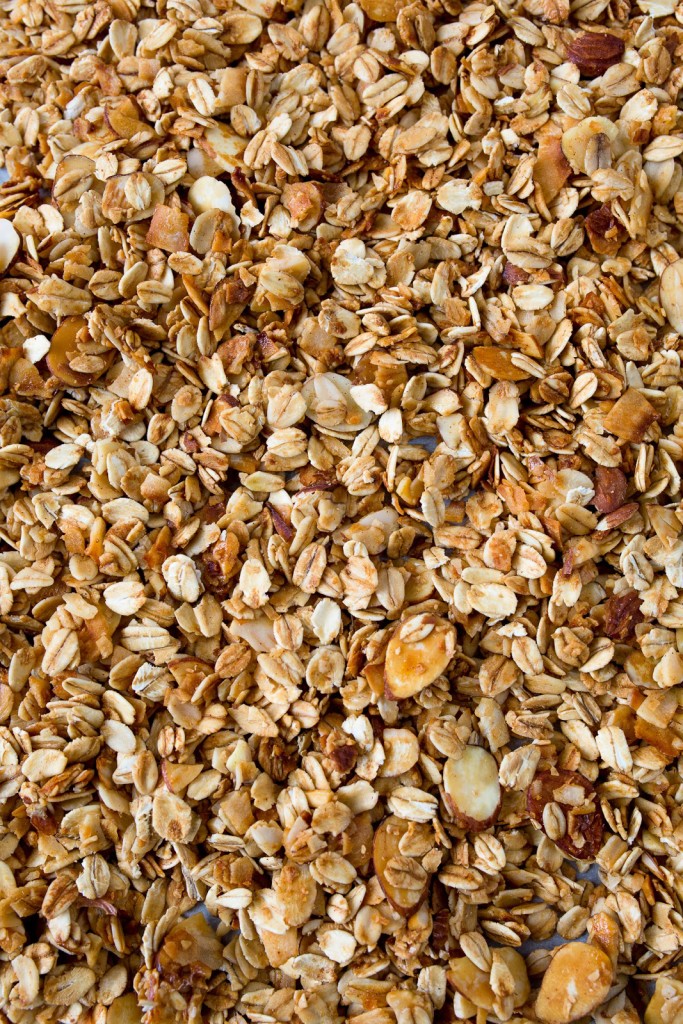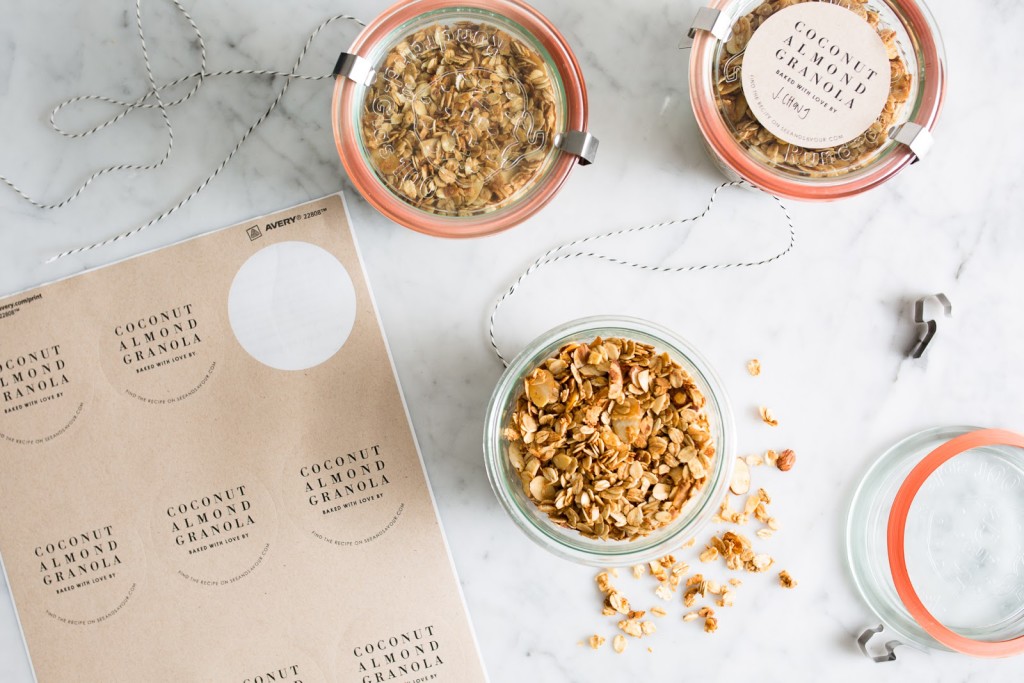 COCONUT ALMOND GRANOLA print this recipe! | recipe adapted from cooking classy
INGREDIENTS
3 cups of rolled oats (don't use quick oats)
1 cup shredded coconuts
1 cup slivered almonds
1/2 cup honey
1/4 cup coconut oil, melted
1/4 teaspoon almond extract
1 teaspoon vanilla extract
pinch of salt

PREPARATION

1. Preheat oven to 275º. Line a baking sheet with parchment paper. In a large bowl mix together oats, coconuts, almonds. In a separate bowl combine honey, coconut oil, almond and vanilla extract and heat until everything is melted and well combined. Mix both wet and dry ingredients together tossing until everything is coated.

2. Spread mixture onto baking sheet in a thin layer and bake for 40-50 mins or until golden brown. Allow granola to cool and store in an airtight container.
PHOTOS BY JENNIFER CHONG