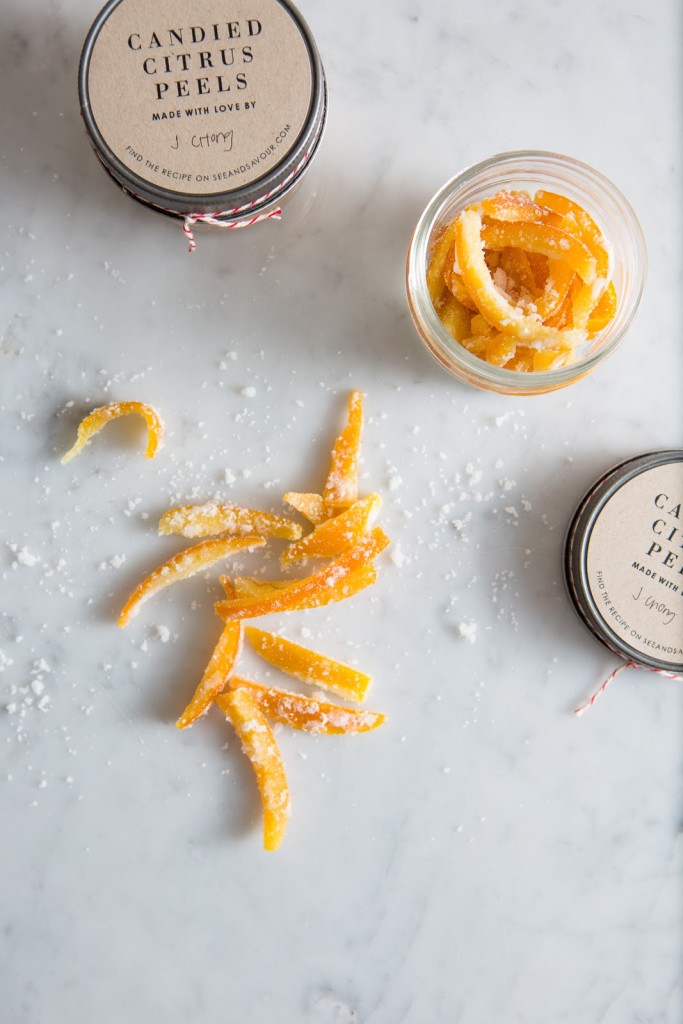 Aren't these candied citrus peels pretty? They are also easy to make! I was fighting a cold a few weeks ago so made some juice at home with oranges, lemon and grapefruit I figured I could put those peels to good use and made some of candied gifts. I actually made these twice the first time I used coconut sugar instead of cane sugar which I don't recommend. Since the coconut sugar is a brown tone they end up discoloring the peels more than I imagined. Anyhow onto the fun stuff! Similar to the Coconut Almond Granola I packed these into small jars (here are some
similar ones
) wrapped it with some
bakers twine
, and topped it off with a
custom label
.
Download
and print the label at home for your gifts!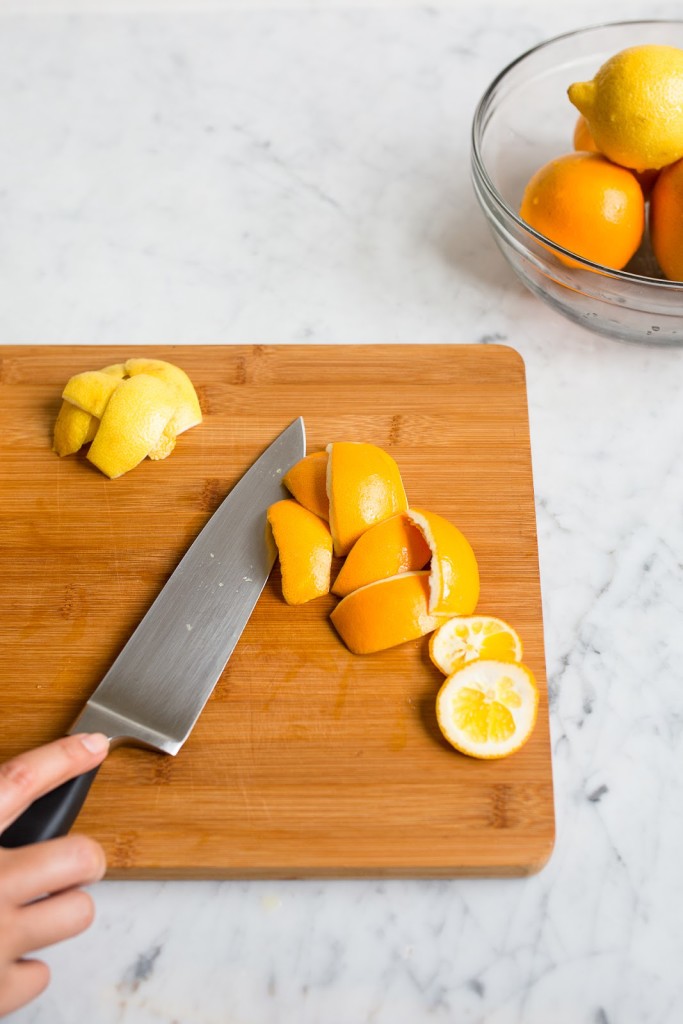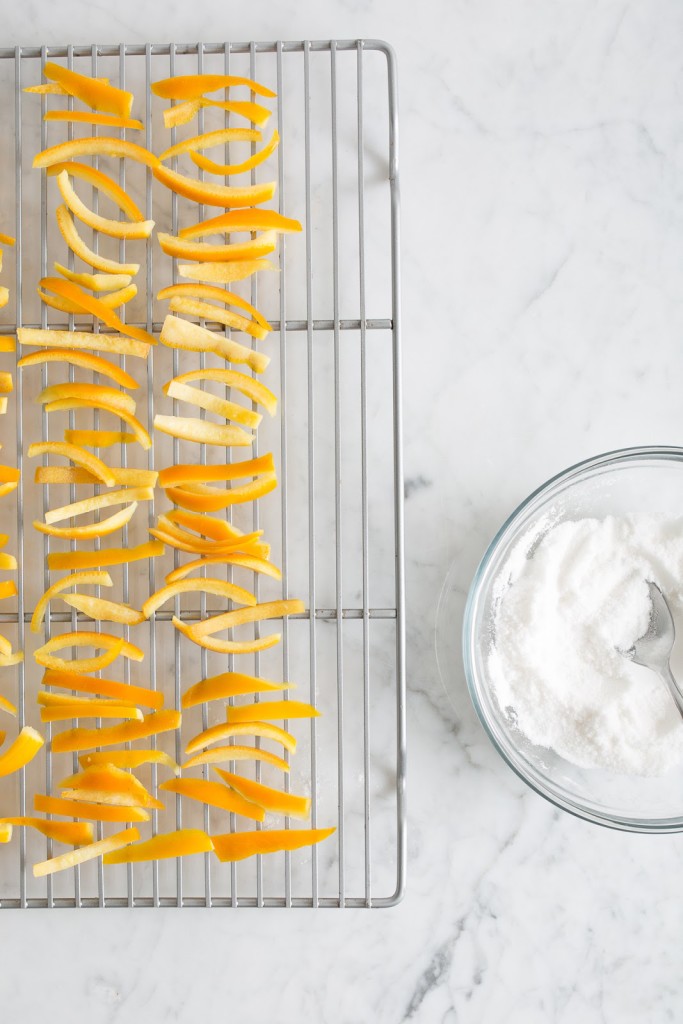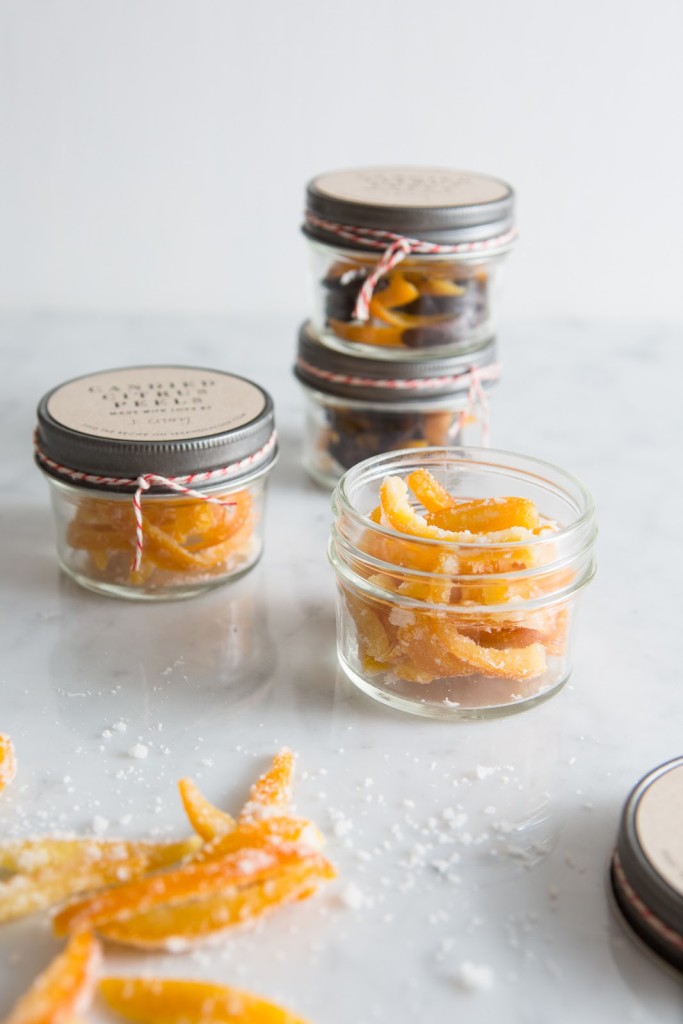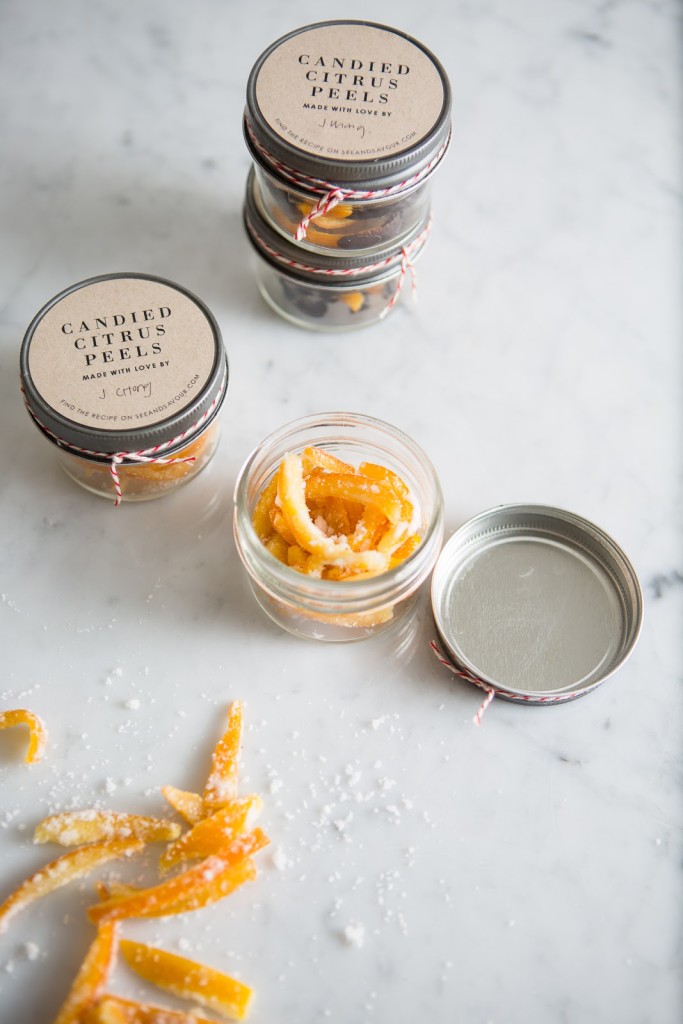 CANDIED CITRUS PEELS print this recipe!

INGREDIENTS

1 Grapefruit, peels only

2 Lemons, peels only

4 Orange, peels only

3 cups of cane sugar

1/2 cup of dark chocolate

PREPARATION

1. Cut the peels into 1/4 strips. In a large saucepan place all the peels and cover with water. Bring water to a boil, then drain and repeat two more times.

2. In the saucepan add 2 cups of sugar, 2 cups of water and peels to a boil until sugar has dissolved. Then turn heat down and simmer for 40 mins stirring occasionally.

3. Remove peels and allow peels to dry for 8 hours then toss in remaining sugar. If desired melt chocolate to dip and allow chocolate to harden before storing.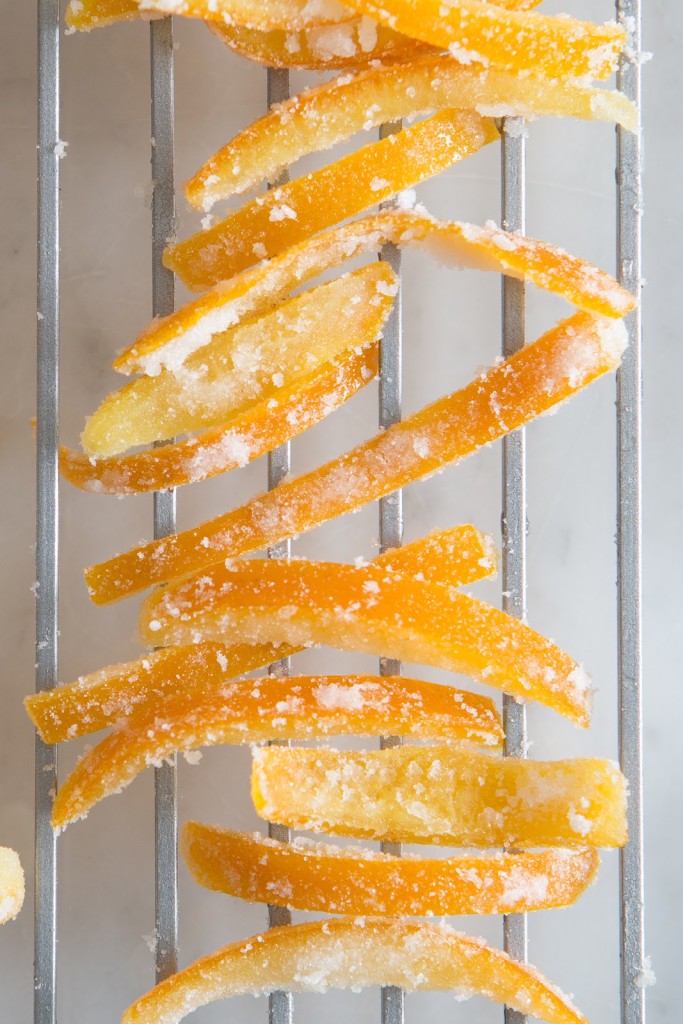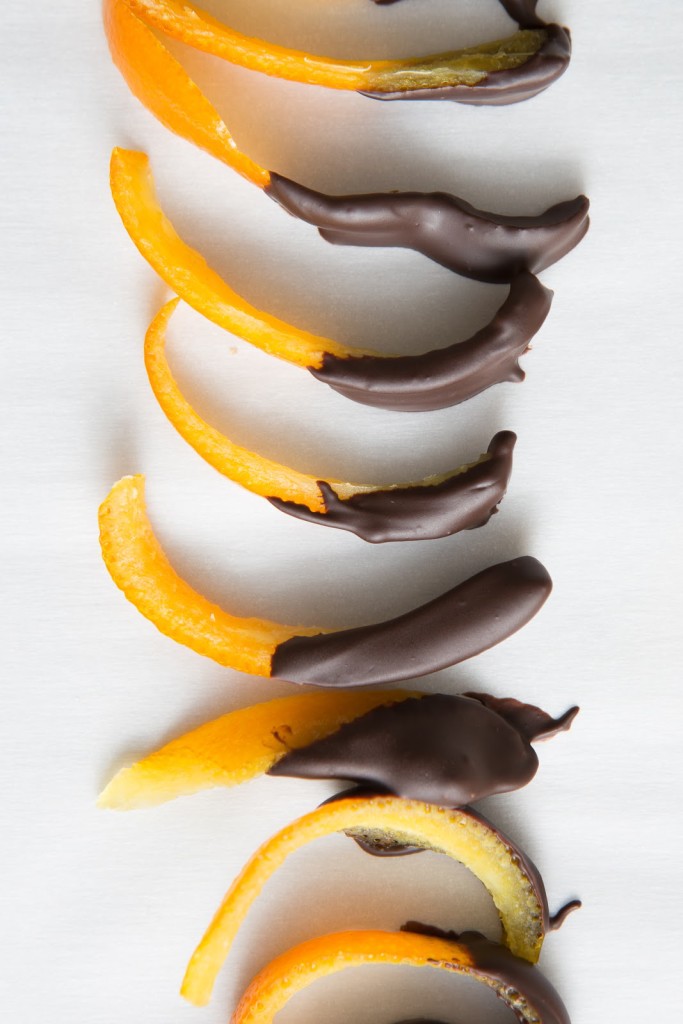 I preferred my peels dipped in chocolate over the sugar but try both and see what you like! Don't forget I've included the labels for you to print at home below.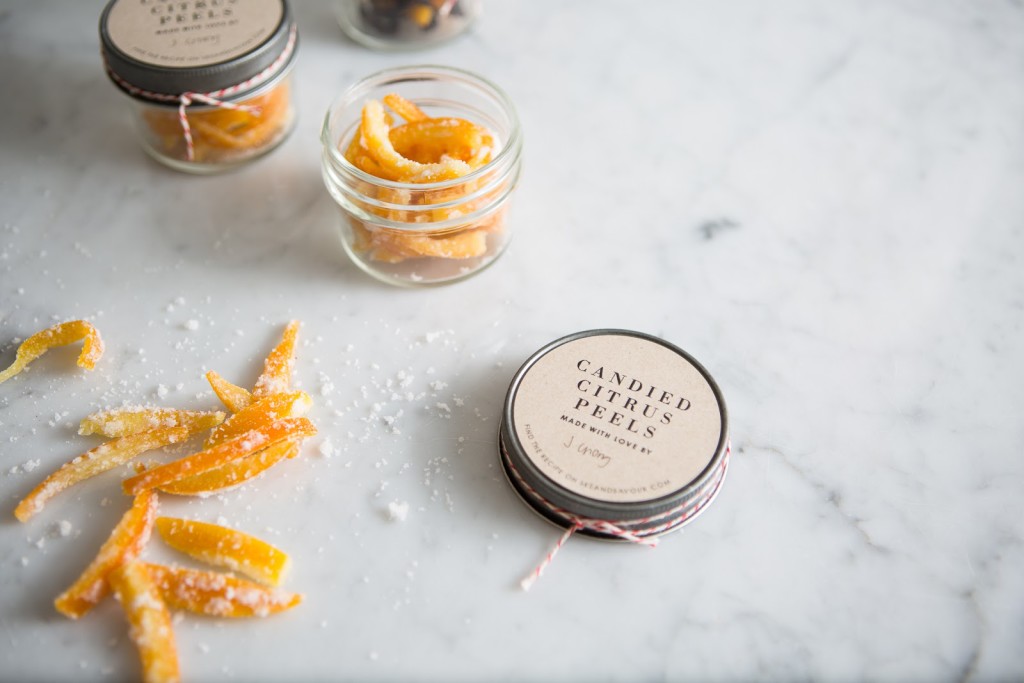 PHOTOS BY JENNIFER CHONG