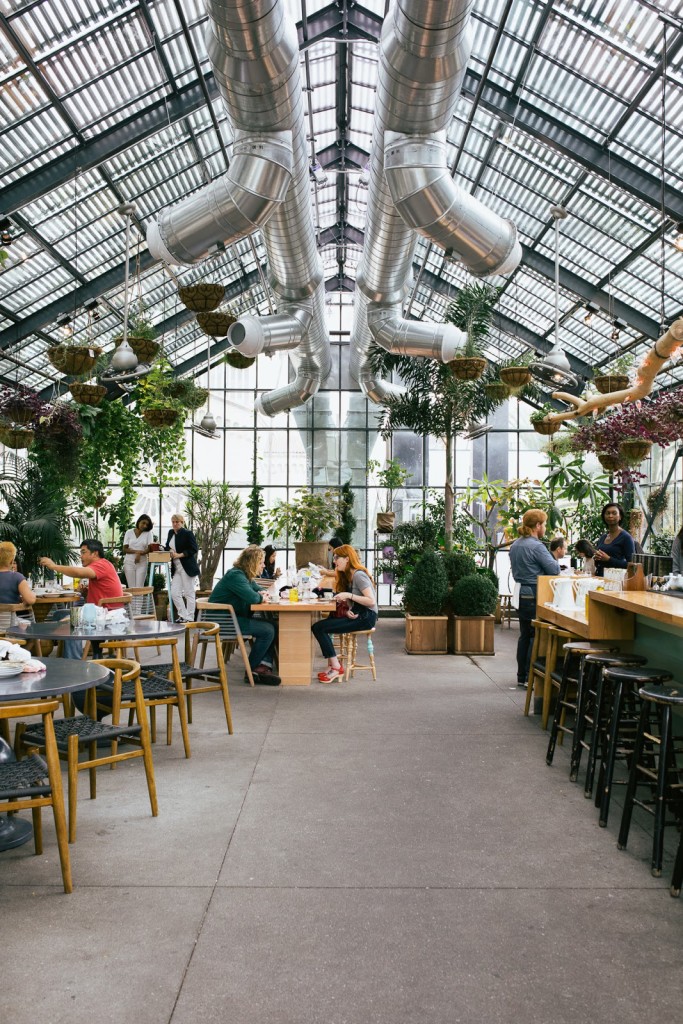 Commissary
is one of LA's newest hot spots. It's housed in a green house on the roof top of the Line Hotel. They focus on fruits and vegetables but they also have meats as well! Their menu is all in pictures – which could be either fun for some who love a little mystery or not so fun for others. Sometimes I get overwhelmed by menu's – there is either way to many options or so many descriptions that everything sounds good. For the Commissary I like the surprise of it all. We picked items based on how we were feeling – lots of vegetables please! We ordered the corn, roasted carrots, deviled eggs and a few other things. Everything was quite tasty. The roasted carrots were among my favorite. I've got to take a stab at making these at home. Below you'll find a recipe for some roasted carrots to try at home!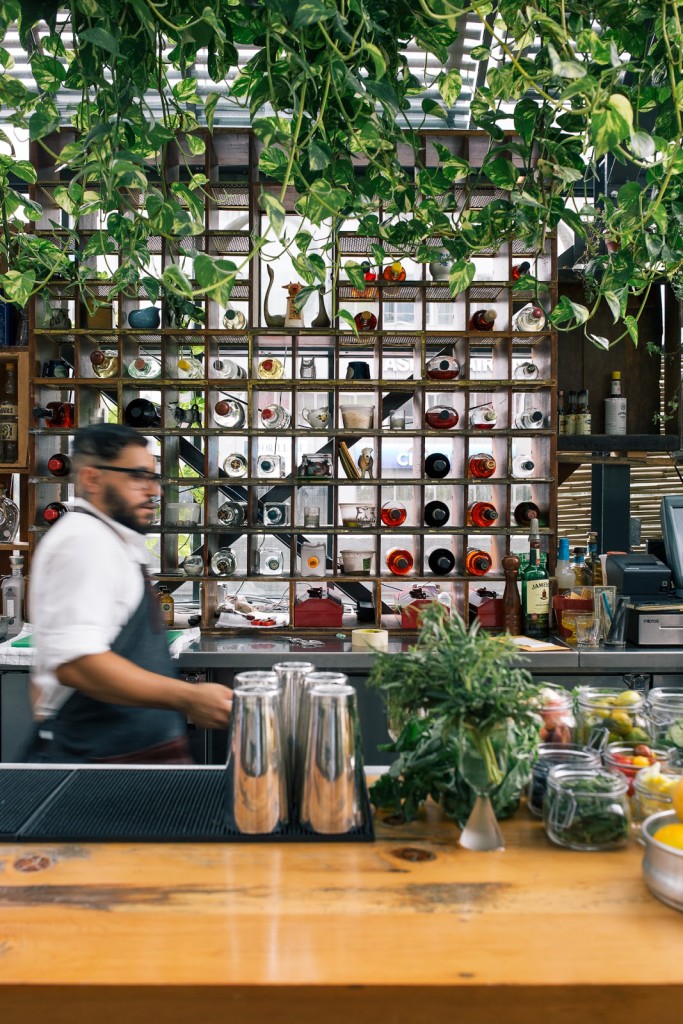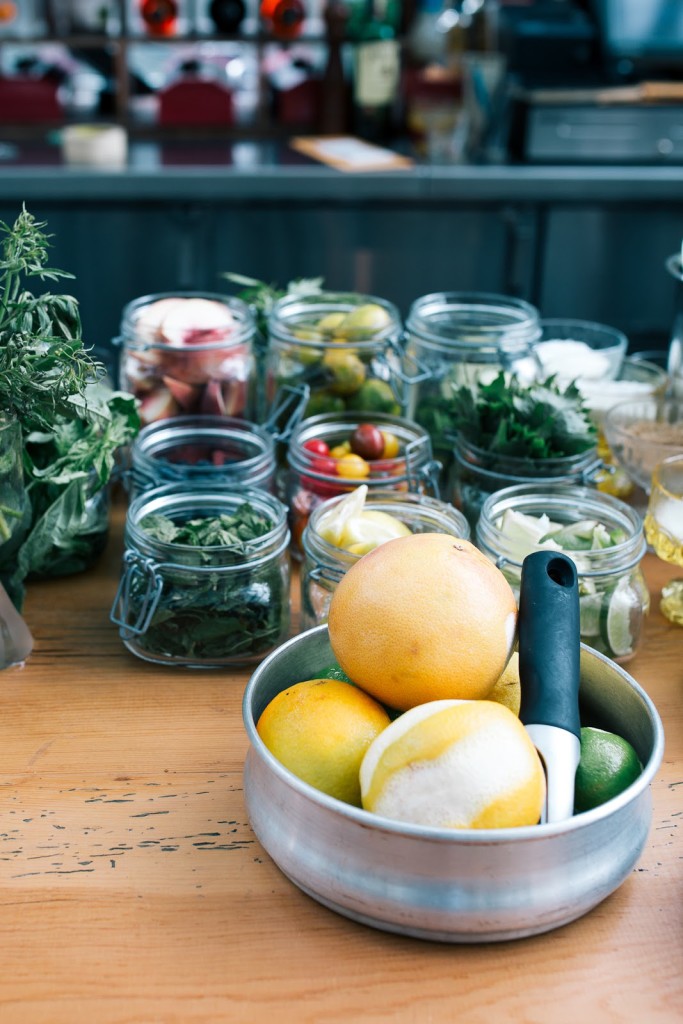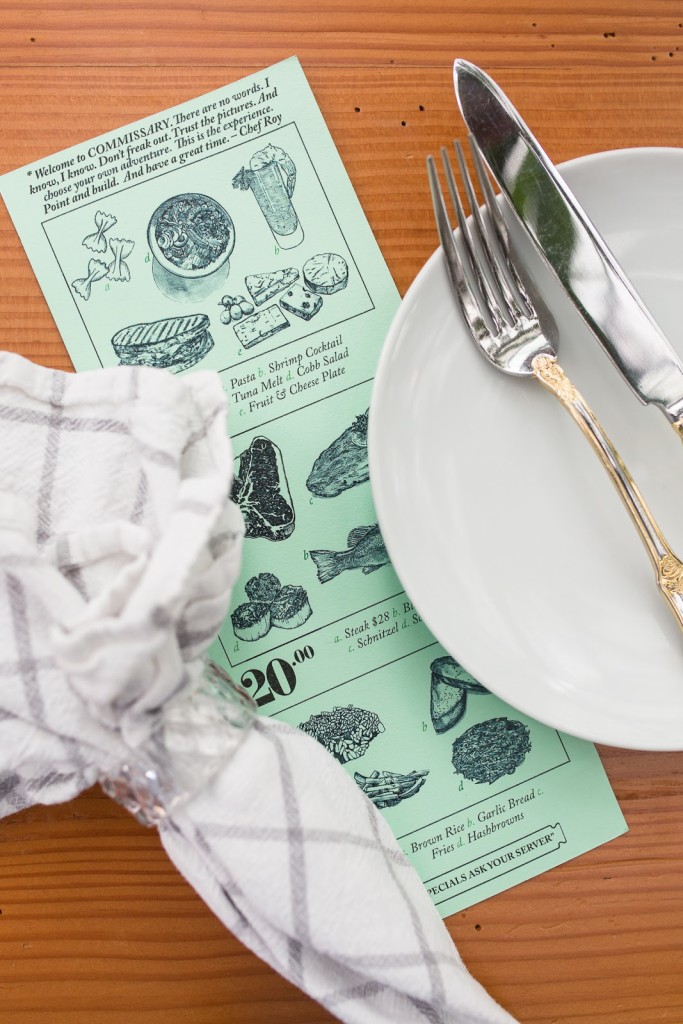 ROASTED CARROTS WITH PESTO recipe from gaia health blog
INGREDIENTS

Colorful Organic Carrots, washed with some of the stems remaining

Pink Himalayan Salt

Coarse Ground Organic Pepper

Extra Virgin Olive Oil

PESTO
1 Bunch Basil
3 Garlic Cloves
Handful of raw pine nuts
2 tablespoons of Extra Virgin Olive Oil
3/4 cup Parmesan

PREPARATION

1. Drizzle carrots with olive oil and sprinkle with Himalayan Salt. Place carrots in the oven and bake for 15 minutes at 375°.

2. Remove from oven and turn carrots a bit then place in the oven on broil for 5 minutes.

3. Chop basil, garlic, pine nuts together finely then combine parmesan and lastly olive oil. Drizzle over roasted carrots.
Commissary
The Line Hotel
3515 Wilshire Blvd
Los Angeles, CA 90010
Koreatown, Wilshire Center
Phone number (213) 368-3030
PHOTOS BY JENNIFER CHONG